At this time every year, we look back over the past 12 months to see what kinds of stories and insights that we have shared over the year piqued your interest. In 2018, the Top 10 stories you read provide a useful snapshot of how our enterprise customers see the market for Augmented Reality.
Here's our New Year's Atheer Top 10 countdown:
10 - AR in the Transportation and Logistics Sector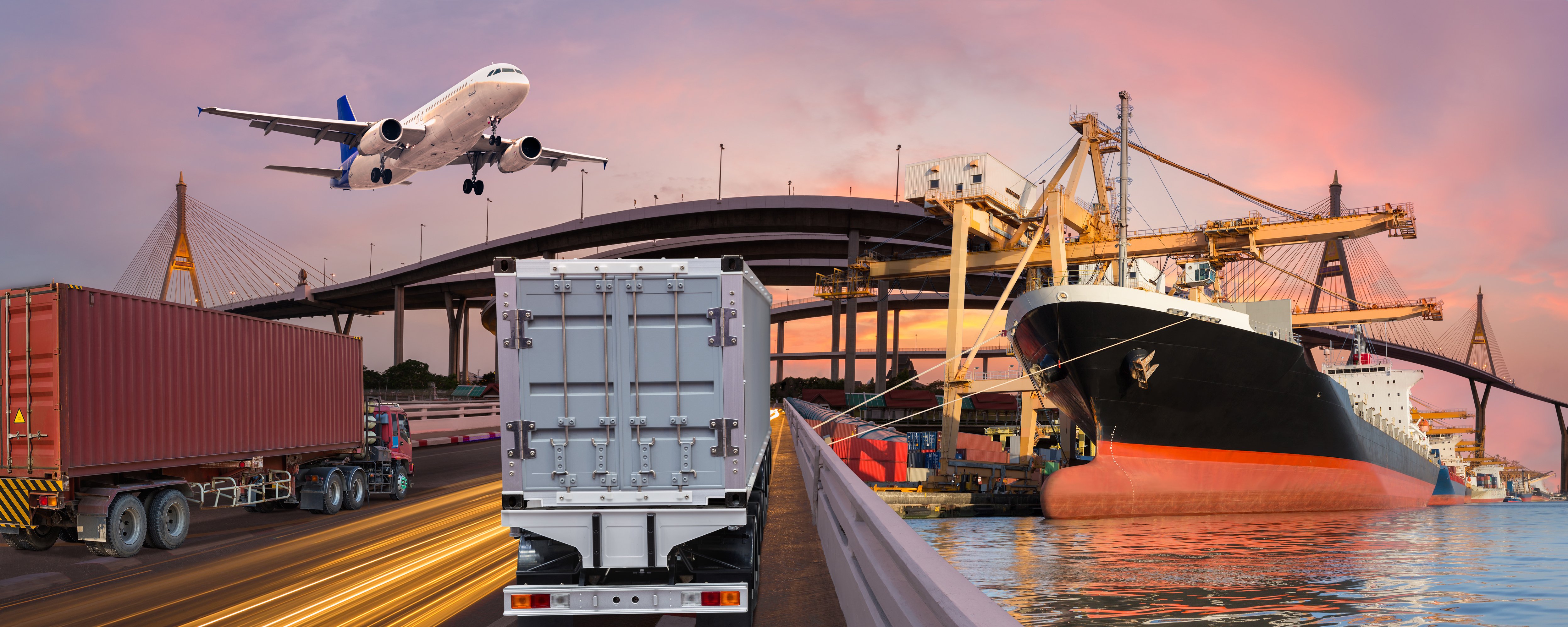 This was a five-part series that looked at how the power of Augmented Reality could be applied to use cases across the transportation and logistics sector, with a particular focus on work in the trucking industry. It reflects the high level of interest in AR that we've seen across the sector, from rail companies to shipping and trucking. The work in this series resulted in a downloadable eBook on the subject.
9 - Our AR Predictions for 2019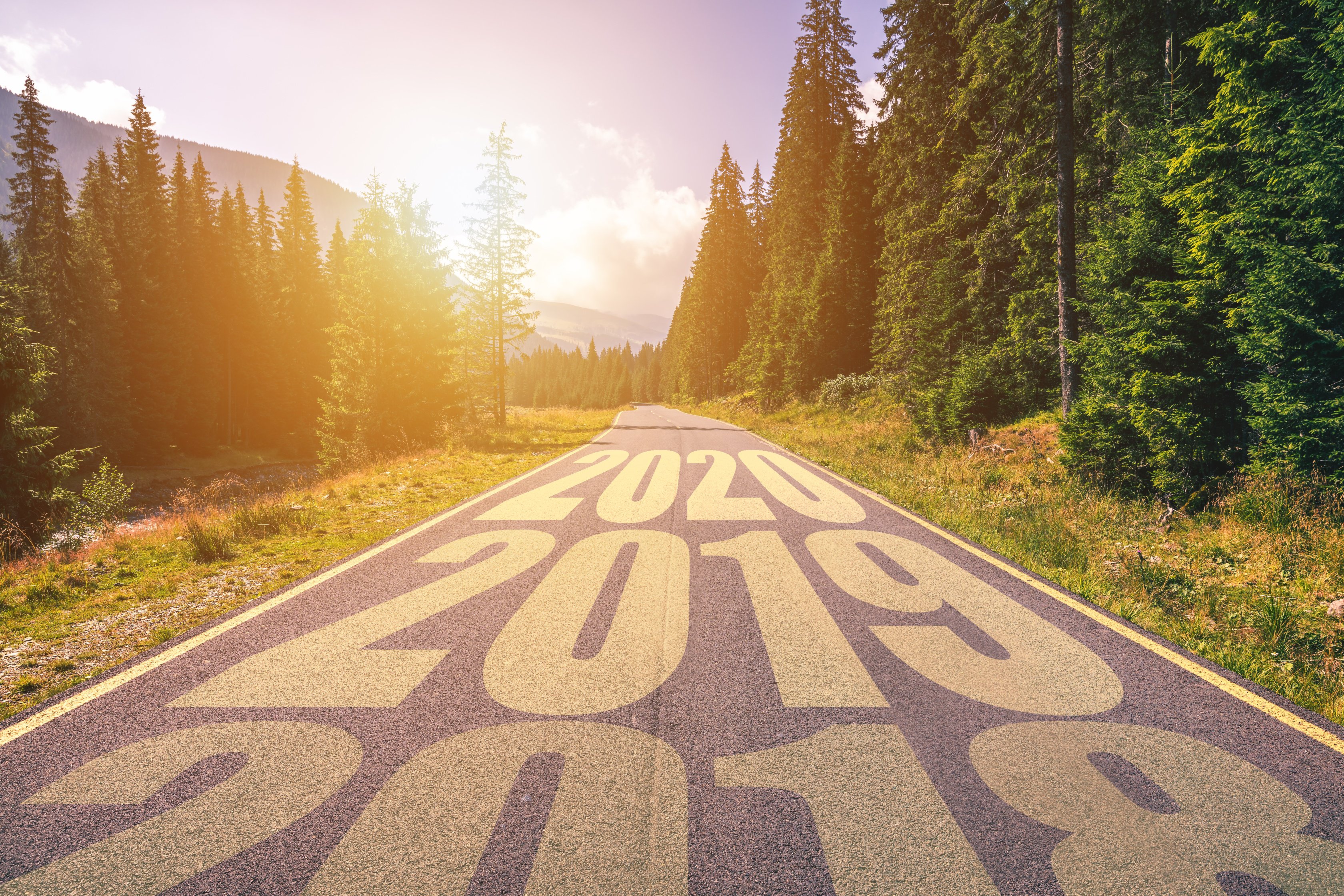 This story was the most recent in this list to be published, but it speaks to how keenly interested readers are in the future of AR. We published this look at predictions for 2019 in two parts, looking back at some of our original predictions for 2018 and looking forward to 2019 with both our own predictions and those of some of the industry's leading analysts.
8 - New Atheer Update Supports Broader Range of Users, Shines a Light on Work and Provides Richer Hardware Support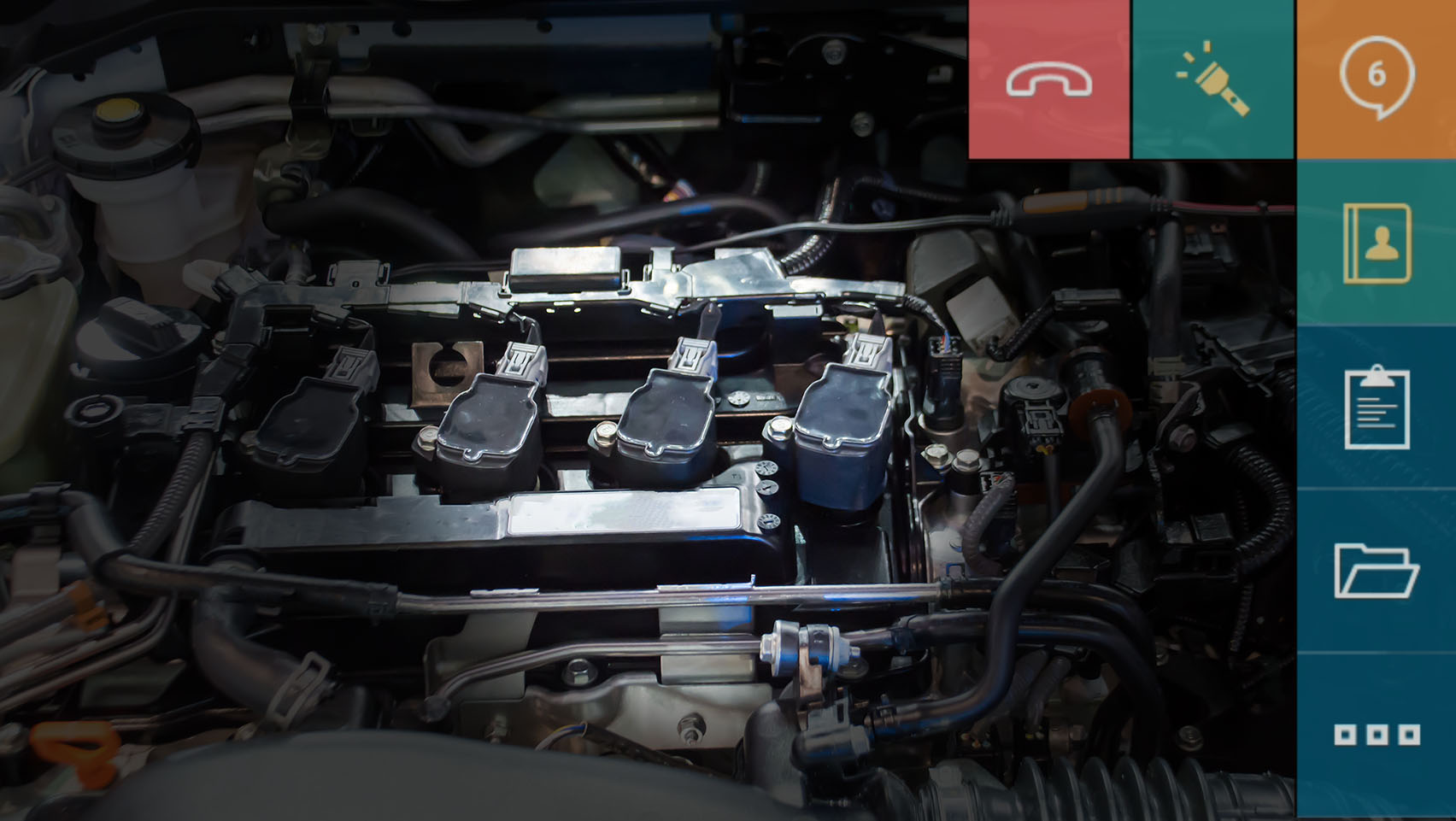 Throughout the year, it become more clear that enterprise customers were gaining an increasingly sophisticated understanding of what an Augmented Reality Management Platform is - and the kinds of features and functions they would like to see in such a platform. The significant level of interest in those story underscores that growing awareness.
7 - Live from Orlando! It was Atheer and American Airlines teaming up to maintain and repair planes faster and more safely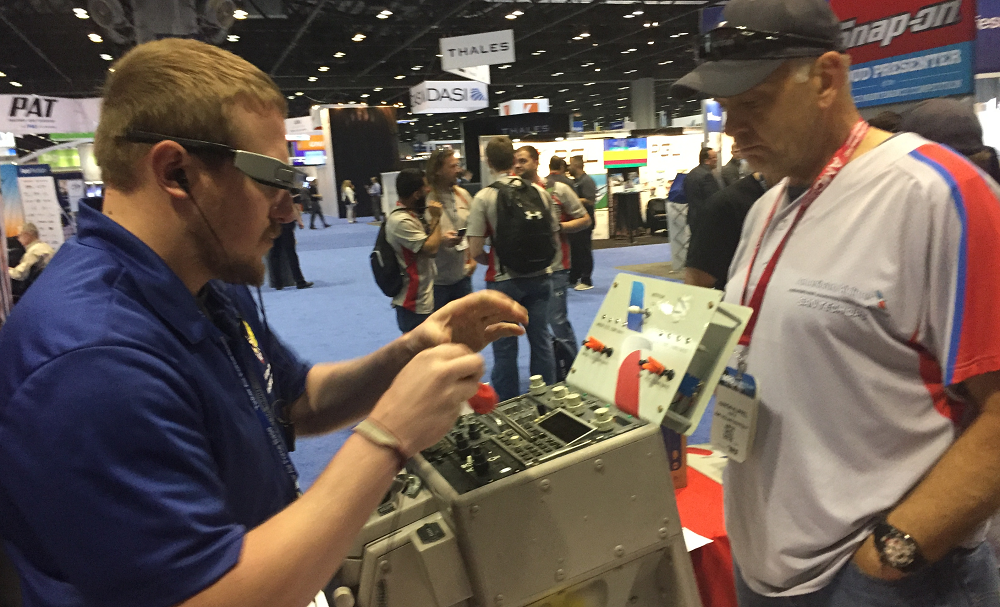 It has been clear for a while now that Augmented Reality is really set to make a huge difference to aircraft maintenance, repair and overhaul (MRO). This story showcased the partnership between Atheer and American Airlines at the annual Aerospace Maintenance Competition (AMC) and the excitement that it generated at the event, resulting on detailed coverage in Aviation Week and a lot of learning by all concerned.
6 - Atheer Announces International Expansion, Growth of Leadership Team and Move to New Office in Santa Clara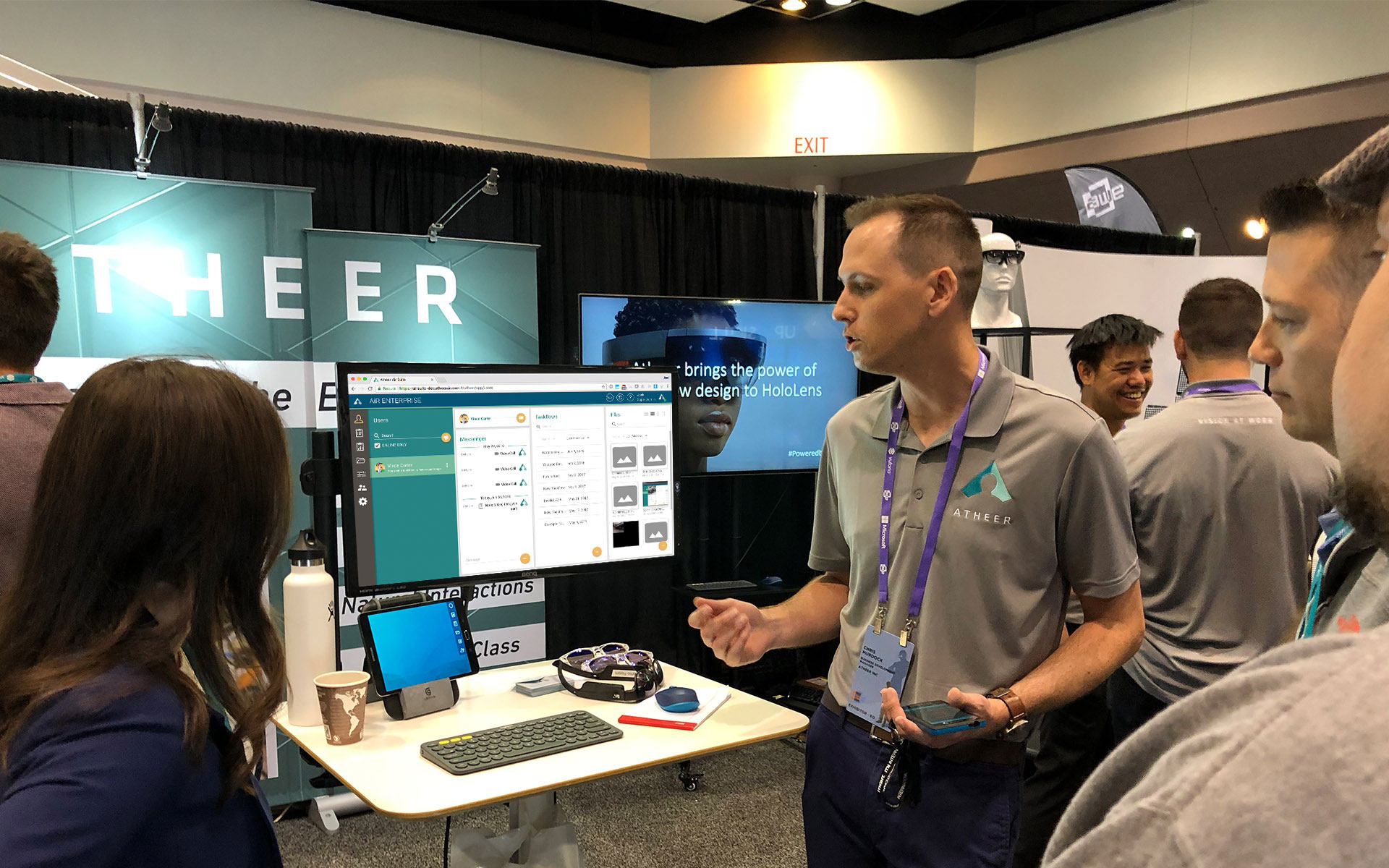 We were really happy to see the enthusiasm for this story, as it shows just how engaged our enterprise customers are in our success. It also reflects the growing international demand we're seeing for solid, well-supported enterprise AR provided by a company with a seasoned team.
5 - New Survey Shows High Expectations for AR, Trend Toward Mobile First Deployment, Adoption Challenges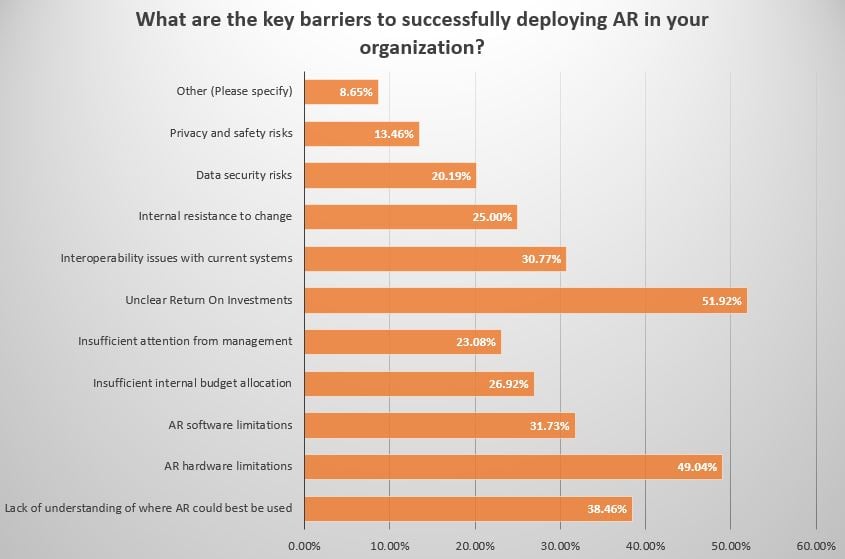 We were not surprised by the strong and positive reaction we saw to this news. Despite the growing amount of interest we have seen in enterprise AR, there have actually been few surveys that focused on how enterprises are using - or planning to use - AR technologies and the challenges they face in doing so. We gained real insight in our 2019 Enterprise AR Readiness Survey by asking questions such as "when do you believe AR will reach widespread adoption in your organization?" - to which 70 percent said that they expect it will happen in their organization within the next three years.
4 - Porsche announces Augmented Reality at scale, powered by Atheer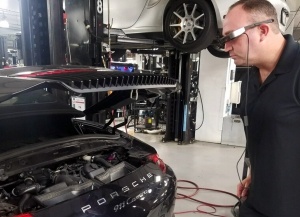 There is nothing that makes a new technology more real for potential users than seeing how others are using it. We saw massive interest from the news announced by Porsche Cars North America (PCNA) in May of 2018 that it was rolling out its Atheer-powered "Tech Live Look" AR solution to its 189 dealers in the United States. PCNA also pointed out in its May 24th announcement that the automotive industry has been experimenting with augmented reality technical support, but that analysts say Tech Live Look is the first application at scale in U.S. auto repair. The news gained coverage in USA Today, Forbes, Car and Driver and CNET (covered in an episode of CNET Road Show, shown in the video below).
3 - Five factors to consider when selecting AR smart glasses for your enterprise
We get asked - a lot - about which smart glasses are right for enterprise customers implementing our AR Management Platform. So we decided to pull together all our advice into a single blog post covering the broad range of considerations to consider in selecting the best smart glasses for common AR use cases - and it has proven to be popular advice.
2 - AiR Enterprise and the RealWear HMT-1 take augmented reality solutions to new places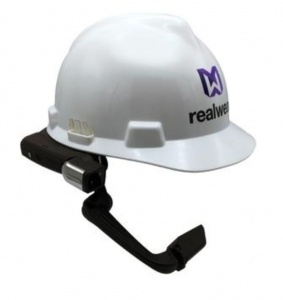 In the number 2 spot on our Top 10 list for 2018 is this story about our work with augmented reality hardware manufacturer RealWear.
It clearly caught the imagination of our customers as we looked at how the combination of ReaWear's HMT-1 could provide a unique new solution for sectors such as energy and utilities, construction and mining, and the oil and gas industry.
1 - Toshiba partners with Atheer to provide enterprise-grade Augmented Reality (AR) software platform for Toshiba's new dynaEdge™ AR Smart Glasses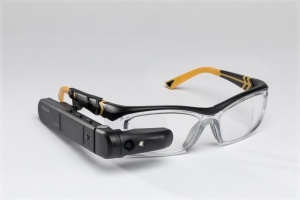 The number one story enjoyed by our readers in 2018 outlined our work with Toshiba to bring Atheer to Windows 10 on Toshiba's pioneering dynaEdge™ AR Smart Glasses. The popularity of this story is particularly telling, as it underscores our view of the importance of offering customers choice in the types of smart glasses we support - both in terms of form factor (including binocular and monocular designs), operating system (including Windows 10 and Android), price and manufacturer.
Thanks so much for turning to us in 2018 for news on the latest trends in Augmented Reality and we look forward to providing even more insight in 2019. Happy New Year!