At last month's Field Service USA conference in Palm Springs, California, our team was on the ground talking to the hundreds of event attendees about how they saw the potential for Augmented Reality in the field service sector.
During the conference, we conducted a survey of the attendees to obtain valuable data on how the professionals in the field service sector see technologies such as AR play a role in their operations. We are pleased to share the results of that survey with you. The results are fascinating - and underscore just how strong the interest is in AR by field service professionals.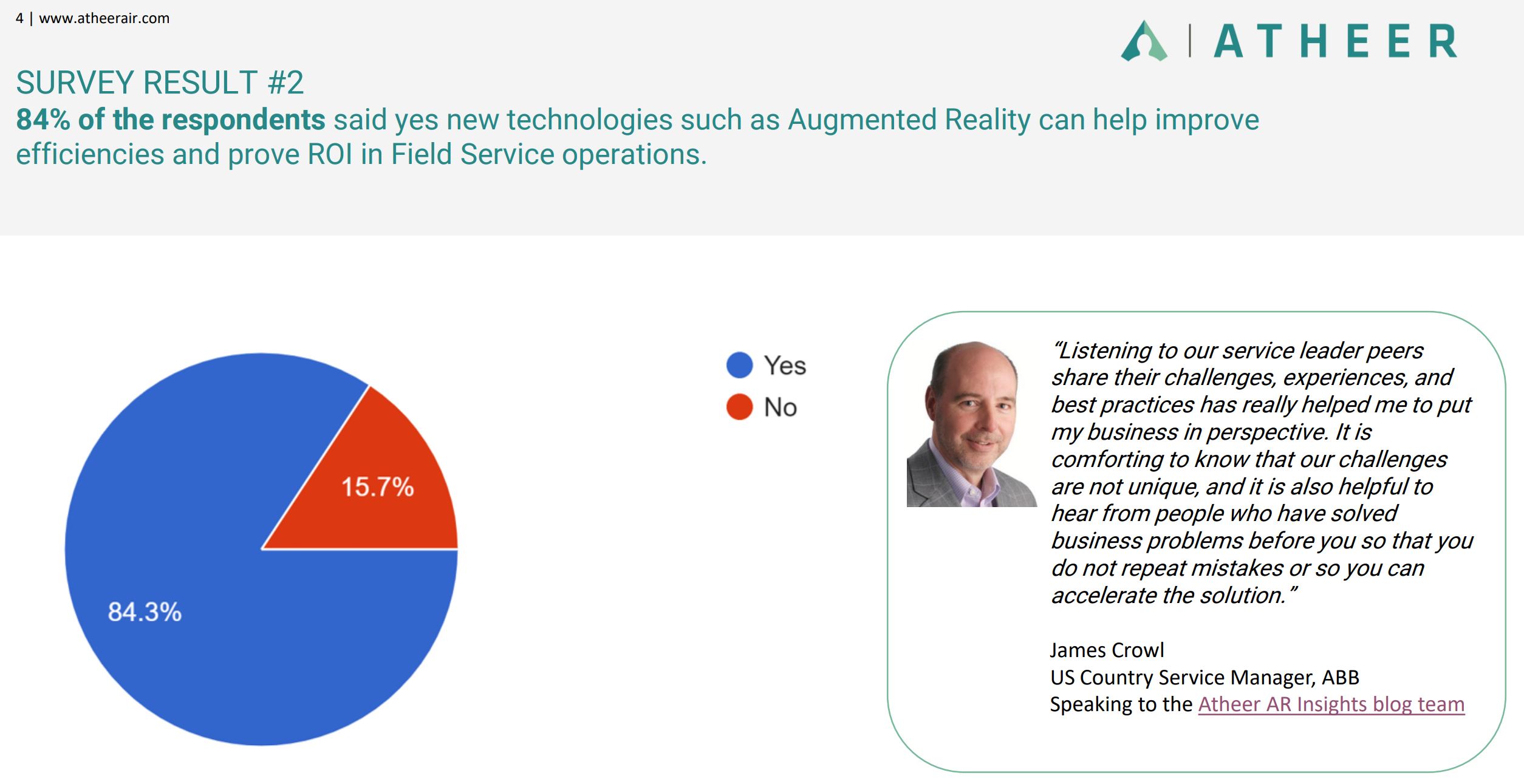 To offer a sense of just how strong that interest is, the survey revealed that some 84 per cent of respondents say that they thought new technologies such as AR could help improve efficiencies and prove return on investment in field service operations.
What you will learn:
The survey looked at a number of other key questions for field service professionals evaluating the opportunity represented by AR:
What were the major industries that were represented in the survey and are exploring AR today?
What are the major business challenges facing the field service sector?
What is the timeline along which field service companies are expected to adopt AR?
To get the full results of our Field Service USA survey, click here.