SANTA CLARA, CA, JULY 17, 2019 – Atheer Inc., a leader in enterprise augmented reality, today announced the appointment of Patrick R. Bischoff as the company's new Chief Revenue Officer for North America.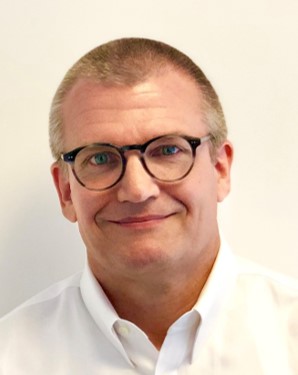 As CRO for North America, Patrick Bischoff is responsible for all sales and business development activities for the US and Canada. He brings a deep wealth of entrepreneurial experience and insight to the role – with more than 25 years of senior leadership in private and public companies as an operator, investor, and board member.
"We are excited to have Patrick join our team," said Atheer CEO Amar Dhaliwal. "It marks an important milestone for us as a company to have someone with his entrepreneurial and business development skills driving forward our strategic growth in North America."
Bischoff has a long history of driving the growth of technology companies. He was a partner in Europe's largest Systems Integration company (CompuNet AG), which he helped grow to over $1B in revenue. CompuNet was sold to GE Capital in 1996. As co-founder of Saba Software, he built that company's professional services, training and support organization – and then went on to build and manage Saba's EMEA Operations.
In addition, Bischoff was Chief Strategy Officer and a board member at World Energy Solutions. He helped take that company public on the TSX exchange, with a later listing on the Nasdaq (XWES).
As CSO and board member at Energy Storage Startup Greensmith Energy, he helped that company become a dominant global storage solution provider, facilitating several rounds of Venture funding and its eventual sale to Finnish Engineering Giant Wärtsilä. Most recently, he built the professional services, data science and support organization at Wealthengine.com, also serving as Chief Revenue Officer/GM for the company's commercial and luxury business.
Bischoff is enthusiastic about Atheer, which he first learned about as an LP and operating partner at Cota Capital (a significant investor in Atheer).
"I joined Atheer because I believe we can significantly impact and shape the workplace of the future as well as digitally augment how professionals interact with and perceive their work environment by providing, task flows, instructions, hands-on advice, relevant information and real time knowledge to the edge of computing, with the potential to support a significant population of the world's workforce that currently has limited exposure to the digital world in their present work," he said. "Atheer provides a transformational experience for our clients in many aspects of their operations ultimately improving performance, reducing cost, educating individuals, increasing customer satisfaction, decreasing problem resolution and many other aspects of an ever more complex work environment. "
Bischoff comments that Atheer already has a wonderful pedigree of clients, and that with a "world-class team of experts who have been involved in several highly successful previous ventures, it is a privilege to be part of creating a journey that provides Augmented Reality and related services to the most innovative companies in the world helping them to get even better in what they already do best: serving their clients".
He added that "with Augmented Reality, we can bring all of the power that knowledge workers have been benefitting from to the 40 per cent of the industrial workforce that have never had these kinds of tools".
About Atheer:
Founded in 2012, Atheer provides the only fully integrated enterprise grade solution for contextual work guidance and support which combines secure multi-point video collaboration, integrated step by step work instructions; broad device support (from smart glasses to smart phones and tablets); native support for multiple types of interaction (including gestures), detailed dashboards and reporting, multiple languages, and enterprise grade security and availability.
The Atheer Augmented Management (AR) Platform is an enterprise-grade AR productivity and collaboration solution designed for industrial enterprises. It was named Best Enterprise Solution at the 2019 Augmented World Expo (AWE) conference, for the second time in four years.
Atheer is being used today by leading industrial enterprises to transform the productivity, accuracy, quality and safety of their industrial workers - providing real and radical business impact. Customers include Porsche Cars North America, Julabo, Massimo and the International Air Transport Association (IATA).
Porsche Cars North America, for example, publicly reported a 40% reduction in service resolution time in its dealerships using the Atheer Platform. Porsche was recently ranked highest in satisfaction with dealer service among luxury brands according to the J.D. Power 2019 Customer Service Index (CSI) Study.
Atheer is headquartered in Santa Clara, California.
Visit AtheerAiR.com or follow us on Twitter @atheerair.