The latest release of Atheer now supports gesture-based controls; the broadest range of devices; wizards to help users get to value faster than ever; detailed business insights; a greater focus on end user engagement; and the languages that allow enterprises to deploy globally.
SANTA CLARA, CA, MAY 29, 2019 - Atheer Inc., a leader in enterprise augmented reality, today announced during the Augmented World Expo 2019 conference that it is introducing a powerful set of new capabilities to its Auggie Award-nominated AR Management Platform.
Atheer announces today that its AR Management Platform, which is one of the finalists in the AWE 2019 Auggie Awards for Best Enterprise Solution, now supports an expanded set of devices that can be used to control - and provide input to - smartglasses via gestures.
The enhanced support for gestures now offers gesture input capabilities to smart glasses widely adopted by the market, rather than the limited set of smartglasses with dedicated depth sensors. It is achieved through advanced machine learning techniques that allow gestures to complement and enhance other modes of interaction (including voice and head motion).
Atheer CEO Amar Dhaliwal suggested that the enhanced gesture support could encourage broader use of smartglasses that previously did not provide such a capability.
" Users can now interact with Atheer by using hand gestures - even on smartglasses than only have a simple RGB camera," he said. "There are no specialized depth sensors required to use our gesture features, making this vital hands-free capability available to a broader range of industrial enterprise users."
These announcements build on the company's new feature announcements over the past months, including:
Comprehensive Device Support - Atheer now supports all popular smart glass platforms. In addition; Atheer is also available as a native iOS app (from Apple's App Store) and a native Android app (from Google's Play Store). Atheer's device-agnostic strategy gives enterprises the maximum flexibility to deploy transformative AR solutions to the device best suited for the user, use case, and working environment.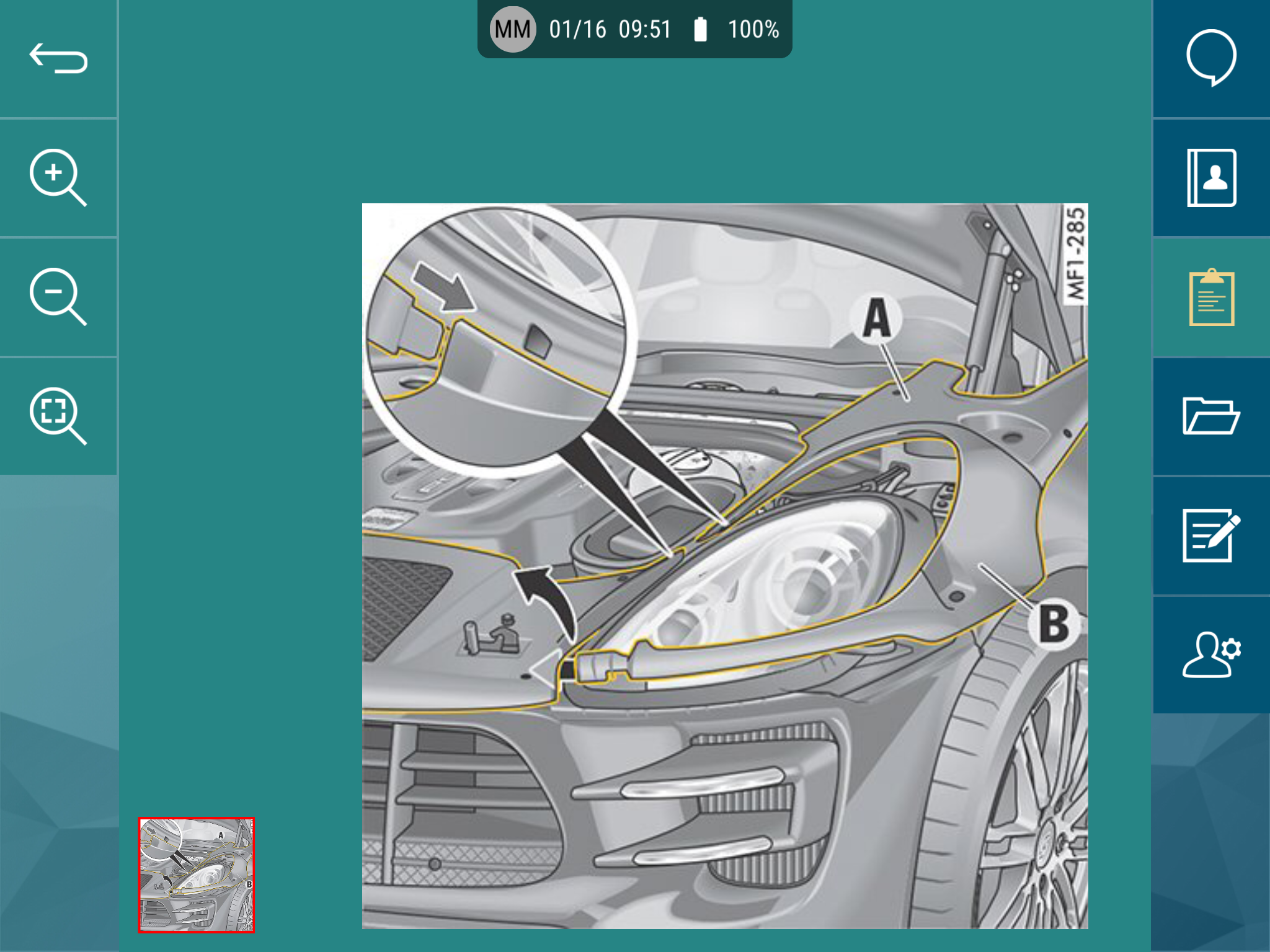 Business Impact Insights - Atheer's powerful new reporting tools and analytics dashboards provide enterprises with powerful user adoption, usage, and engagement insights at both the individual and organizational levels.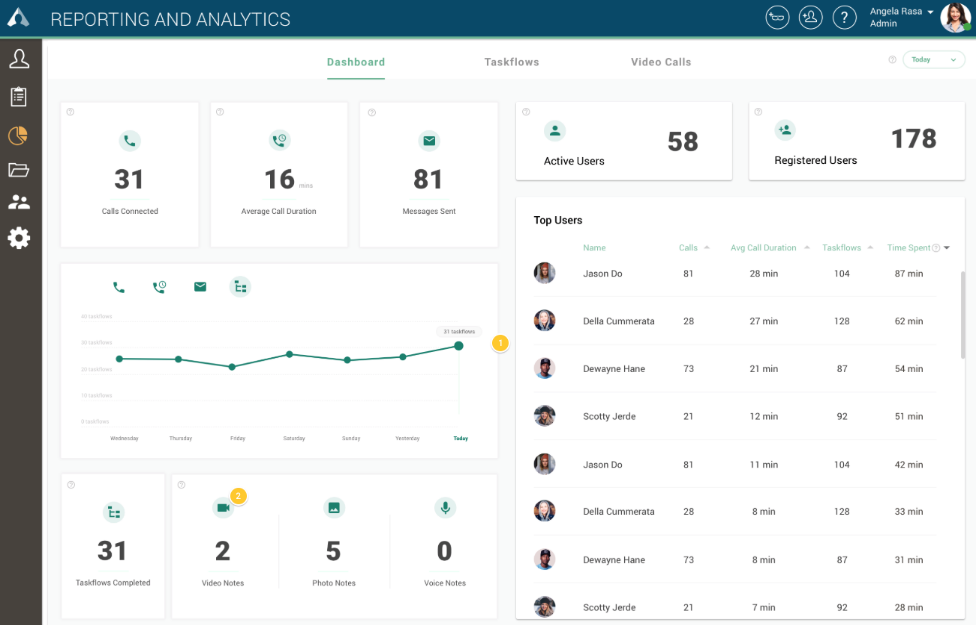 Optimized for Team Use - To help team members sharing the same device to become and stay productive with AR, Atheer has introduced a "Kiosk" mode. When activated, this mode allows team members to bypass the need for an individual log-in step to access the Atheer application and achieve team productivity.
Screen Sharing - The ability to share screens during a video call has huge productivity benefits when providing guidance and support to users. Now available as a native capability of the Atheer platform, experts can share their screen and applications with remote users - with a single mouse click.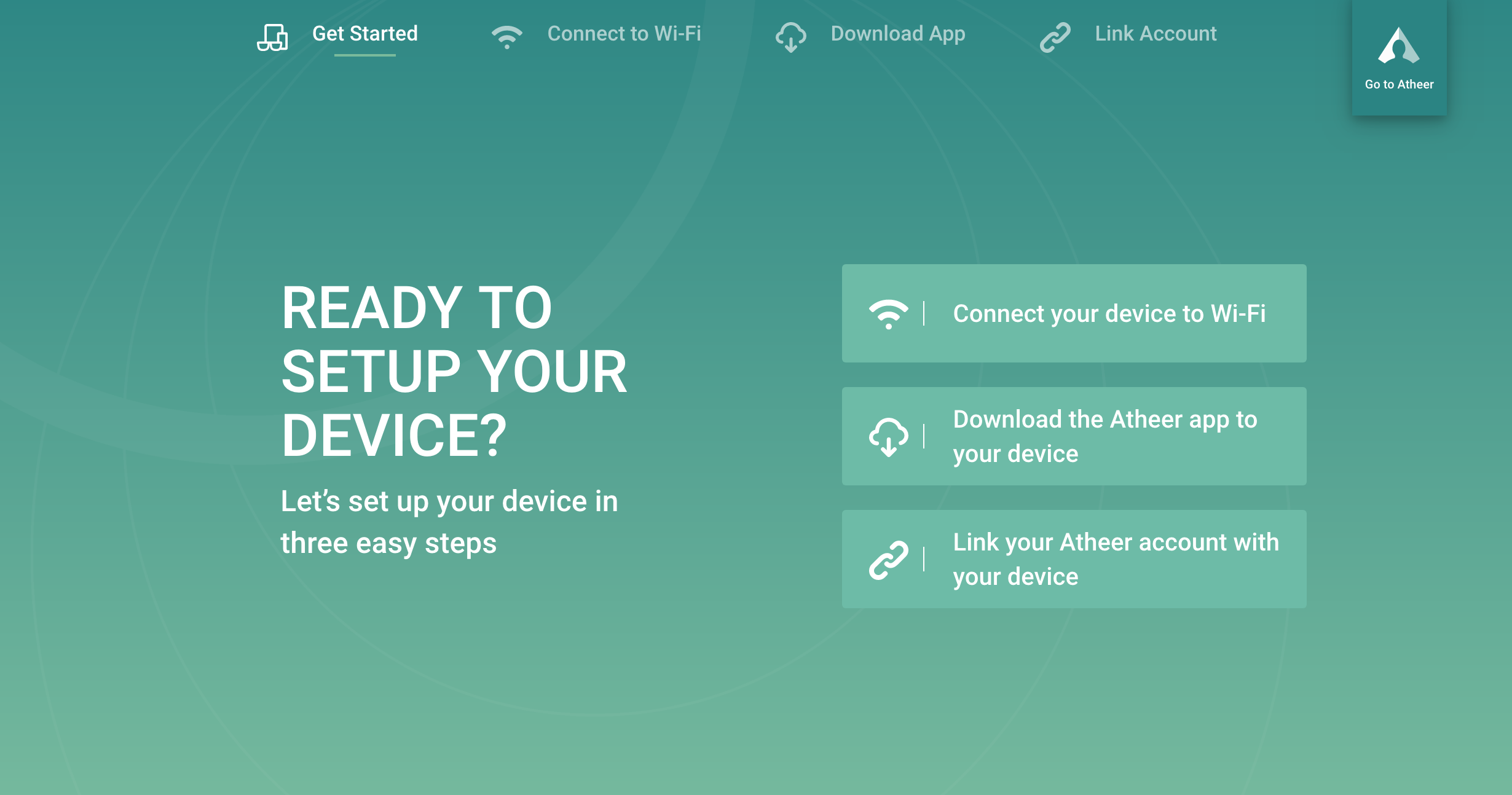 Improved end-user adoption and experience - As Atheer adds support for more AR devices, form factors and operating systems, it is increasingly important to find ways to simplify the experience of getting started. The new Atheer set-up wizard provides a simple step by step guide that walks users through setting up the device of their choice on the Atheer platform. Simple and clear instructions show how to connect the device to a Wi-Fi network, download the Atheer app to the device and link an Atheer account to the device. Easy.
Better Experiences - Atheer now offer users even more control over the experience of creating work instructions created in Atheer. A new rich text editor allows authors to create richer work instructions with a variety of fonts, font sizes and text formats. Authors can also now select and include an image within the description of a taskflow step, eliminating the need for the user on the other end to open a separate attachment to view the image.
Text notifications of missed calls - Notifying a user when they have missed a video call has a huge impact on both productivity and engagement. Missed call notifications (via text messaging) are now easy to set up with Atheer.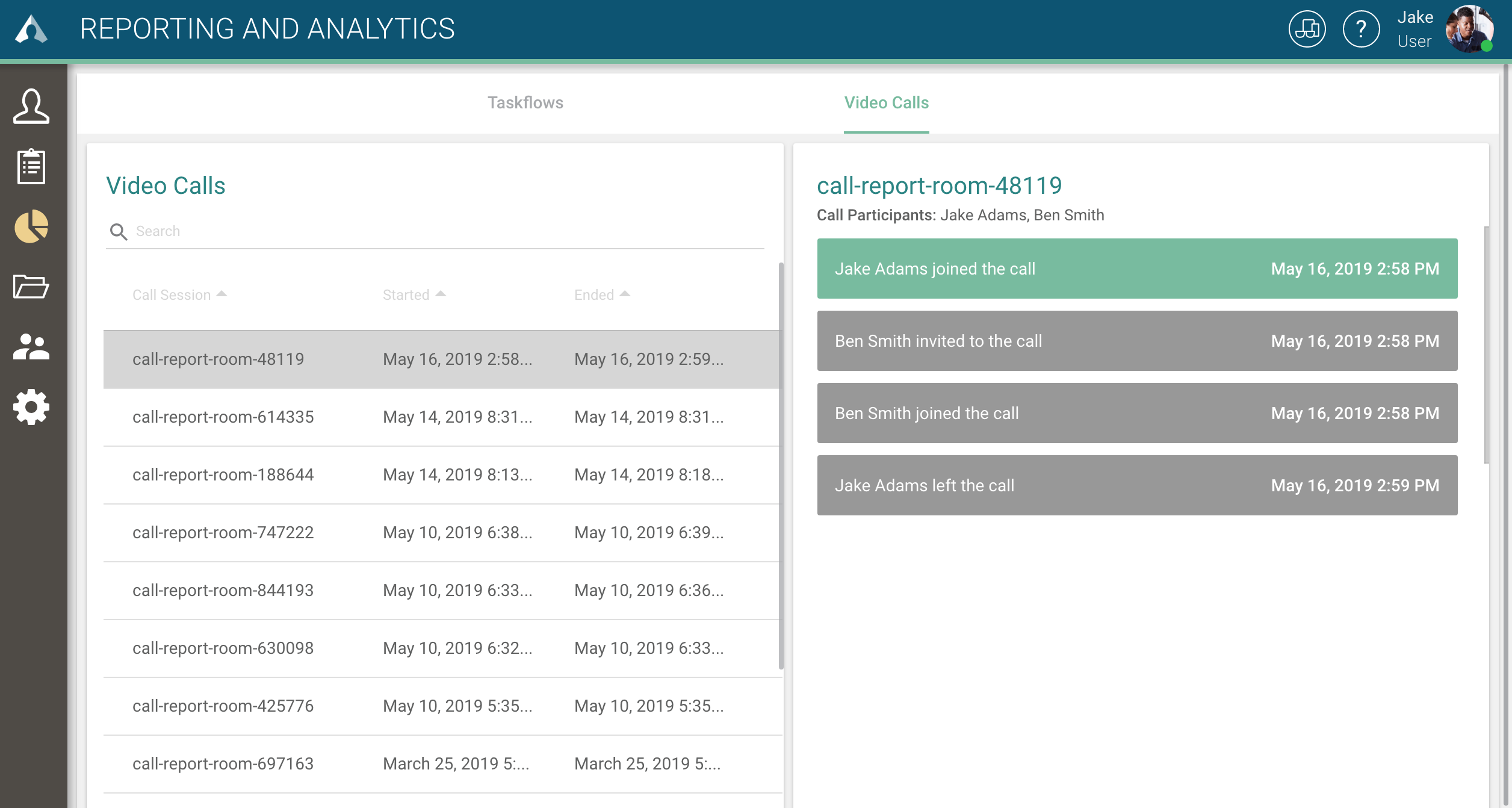 Video Call Reporting - The enhanced video call reporting features in Atheer allow administrators to access granular information about all video calls made by the users they support - providing details on call participants, time-stamped data on who was invited to a call, who joined and who left the call.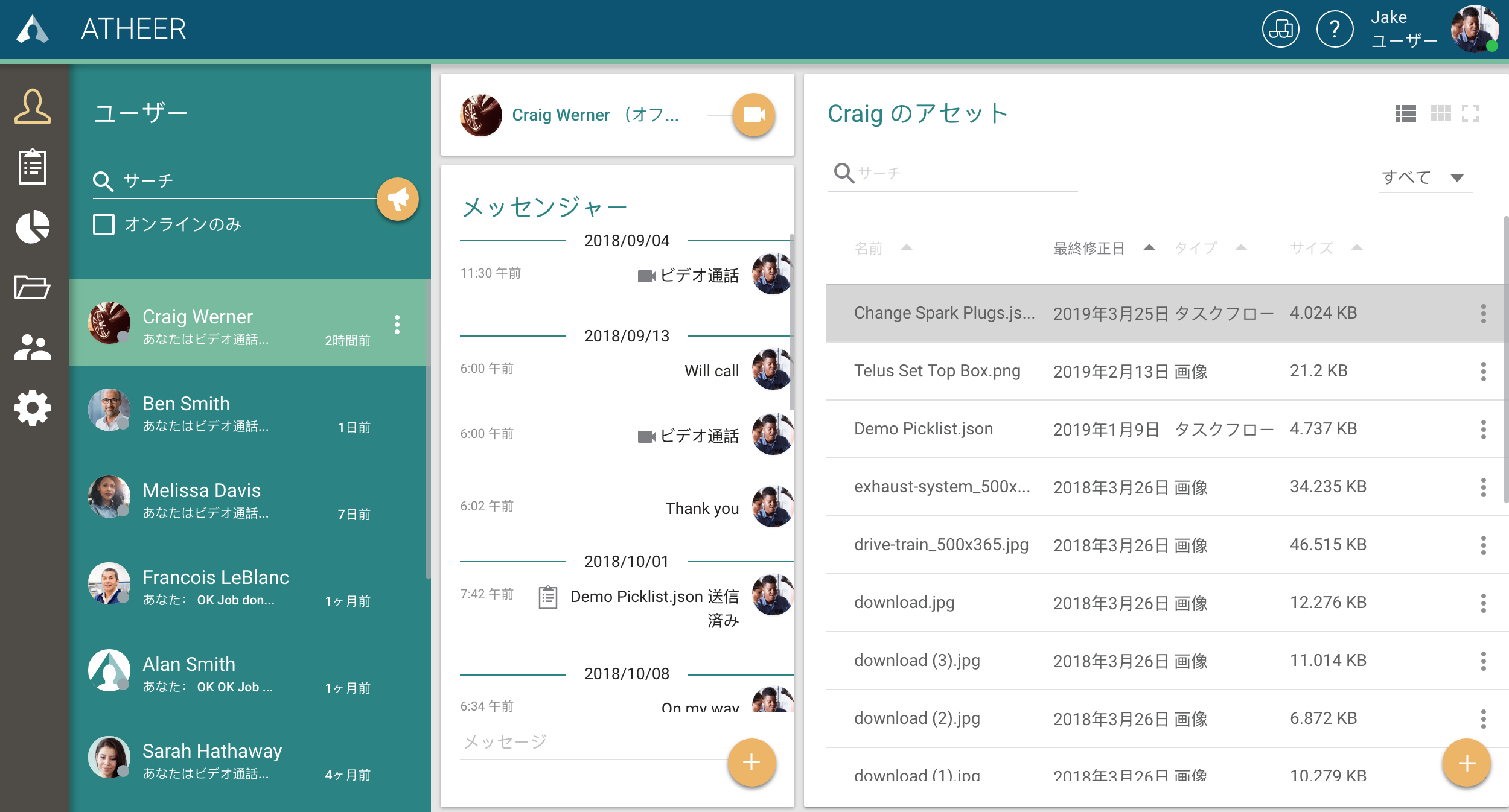 Global Support - The new release of Atheer meets growing international demand for AR by offering the Atheer AR Management platform in the following new languages and regions: Chinese (Traditional), English (UK), French, German, Greek, Italian, Japanese, Portuguese (Brazil) and Spanish.
Optimization for low bandwidth industrial environments - Atheer's low bandwidth option helps to meet the challenge of delivering AR to the field, bringing more reliable video calling to workers in industries such as construction, oil and gas, mining, shipping and other sectors where getting and maintaining consistent high-bandwidth connectivity is an issue. Call organizers can now see on-screen data about the network connectivity status of any user on a "See What I See" video call, allowing them to downgrade the video resolution of any user on the call when they are experiencing low or fluctuating network connectivity.
To see and experience Atheer's new capabilities in person, visit Booth 219 at AWE 2019 on May 30th and May 31st at the Santa Clara Convention Center or contact us from our website at https://atheerair.com/contact-us/.