History was made earlier this month when Atheer became the holder of what is now deemed by a prominent patent expert to be the 10 millionth US patent issued since the country began issuing patents in 1790.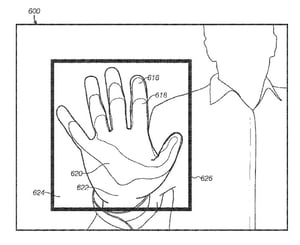 That's the view expressed by Patrick Anderson, Chief Technology Officer of the well-respected IP Wire patent industry blog. Although the patent with number 10,000,000 was issued to Joseph Marron and assigned to Raytheon Corp., Anderson says that this patent is actually not the 10 millionth patent because patents filed before 1836 when the patent identification system was created were not counted towards the 10 millionth total.
There were an estimated 9,957 patents issued before that date, which make up the so-called X-patents, he explains that it is actually an Atheer patent that likely holds the title of 10 millionth US patent. "Using the United States Patent and Trademark Office (USPTO's) best estimate, that honor should go to US Patent 9,990,043 issued on June 5, 2018 to a team of inventors including Ryan Fink, Ryan Phelps, and Gary Peck and assigned to Atheer Labs of Mountain View, California, entitled Gesture Recognition Systems and Devices For Low And No Light Conditions," says Anderson in a June 20th blog post.
Anderson also explains that finding out the truth of US patent history is a lot more complicated than it might at first seem. "For the first forty years or so, the government didn't even see fit to index patents by number!," he says. "The number of patents issued before Patent No. 1 is estimated to be 9,957."
So congratulations to our team for their innovation and pioneering work in Augmented Reality - and to our friends at Raytheon for holding the country's 10,009,957th patent!