Atheer in the News
We're seeing a lot of interest in the work we're doing to realize our vision of becoming the standard for Augmented Reality in the Enterprise. Here are just a few of the most interesting recent stories about our work - including our exciting news about winning the 2019 Augmented Reality Expo (AWE) award for Best Enterprise Solution: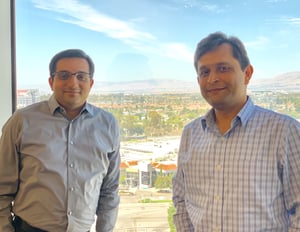 In an
August 1 press release
, we announced the acquisition of San Francisco-based digital work pioneer Flype Inc. By combining the existing real-time collaboration capabilities of Atheer with the intelligent digital work and integration capabilities of Flype we are redefining what businesses should expect from an Enterprise AR solution. Flype's founders Sanjay Parmar and Nag Chandrashekar (pictured from right to left) have joined Atheer's leadership team as Chief Technology Officer and Chief Product Officer.
Click
here to read the full announcement.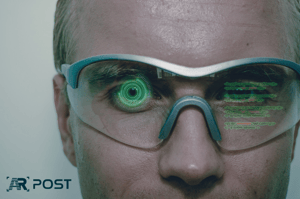 In a June 13 story, AR Post says that "companies are now using smart glasses to conduct on-the-spot training. Award-winning augmented reality platform Atheer, for instance, created an AR program that shortens the learning curve for the staff. Click here to get the full story.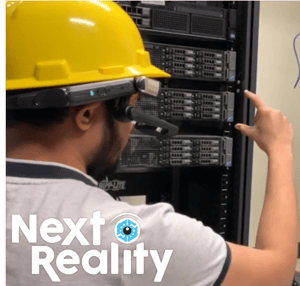 Next Reality recently did
a survey of remote assistance apps
for the enterprise market and observed that as the "winner of the Auggie Award for Best Enterprise Solution in
2016
and
2019
, Atheer is certainly a favorite among the industry insiders and observers who judge these things". To find out
what else Next Reality had to say about Atheer, click here
.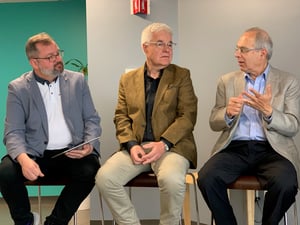 Our friends at the Augmented Reality Enterprise Alliance have produced a great summary of our joint panel with AREA during Augmented World Expo 2019. The panel covered the use of AR in both the manufacturing and sectors. We encourage you to take a look! The coverage is here.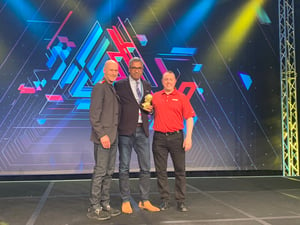 MarketWatch carried the story of our win at AWE. The Atheer AR platform was winner of the Best Enterprise Solution Award at the Augmented World Expo (AWE) 2019 conference held in Santa Clara last week. It is the second time Atheer has won this prestigious industry award, known as an "Auggie", for its work in providing innovative enterprise AR industry solutions. The company previously won in 2016, making this the second time in four years that Atheer has been the winner in this category. Full story is here.

To see earlier stories about Atheer, visit our Archive page.