New capabilities include device-to-device calling for mobile users, offline access to digital work instructions and user interface updates that improve ease of use.

SANTA CLARA, CA, JULY 8, 2019 – Atheer Inc., pioneer of the world's first Augmented Reality Management Platform (ARMP), today announced availability of its latest release - with new features that significantly increase what mobile users can do on the platform and provides mobile users with offline access to digital work instructions.
Enhanced Remote Expert Empowerment
All Atheer users on mobile devices are now able to leverage the full power of the Atheer platform to connect and collaborate using their Android or iOS smartphones and tablets. This represents an important evolution of the Atheer platform, providing mobile phone and tablet users with much more of the functionality that previously would have been only available from the Atheer console on a browser.
As part of this new set of enhancements, anyone using Atheer on a supported iOS or Android mobile device can now:
participate in video calls with other mobile devices (rather than only being able to participate in calls with remote experts using a browser on a desktop or laptop computer)
receive push notifications on their device informing them of an incoming call while outside the app
control the flashlight and zoom the video feed of the user on the other side of the call
use annotations on their device to guide and support their colleagues on the go.
Taken together, these platform enhancements give users of the Atheer iOS and Android apps on smartphones and tablets the opportunity for richer and more powerful collaboration, no matter where they are.
For remote subject matter experts, who often need to juggle time between providing in-person and remote help to colleagues in the field, this set of enhancements may be particularly important. They provide experts with the the same kinds of powerful collaboration capabilities on their mobile devices as they would typically have when sitting at their desks, allowing them to help more co-workers in less time.
Easier to Use
As Atheer grows and gets more feedback from customers, we gain insight not only about the new capabilities they would like to see, but also the ways in which we can make Atheer easier to use. That feedback has informed the user interface changes introduced in this new release of Atheer, aimed at making it faster to use the platform.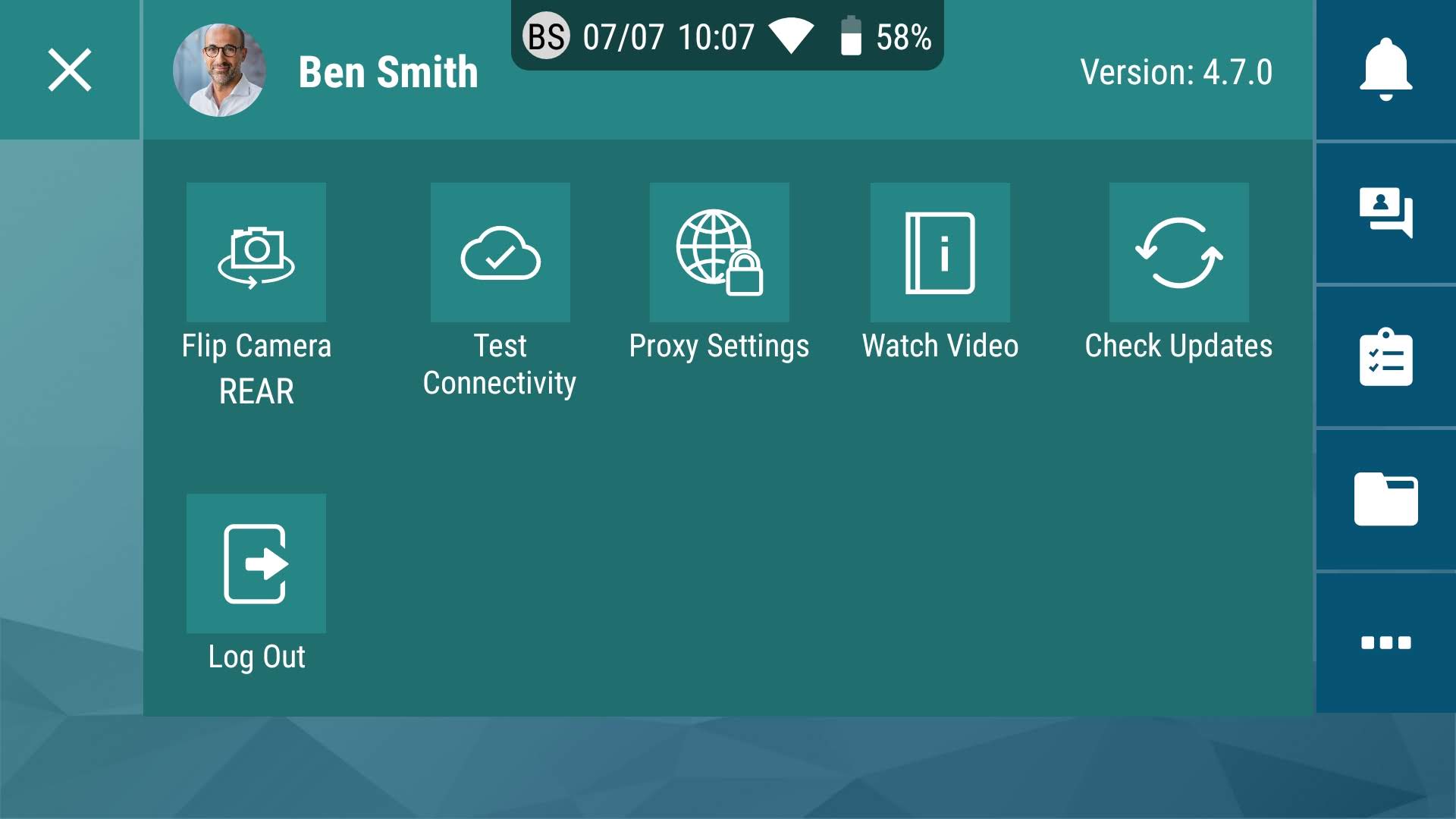 These changes include new navigation icons across the web and mobile versions of the platform, an improved user interface for asset preview and viewer web pages, as well as a brand new login page design to keep our users informed about the latest news and updates from Atheer.
Offline Access to Work Instructions
Another important piece of feedback we had from customers was that they wanted access to digital work instructions - even when they didn't have online access. Given the industries (such as construction, mining, oil and gas, utilities and telecommunications) and remote locations in which many of our customers work, this requirement makes a lot of sense.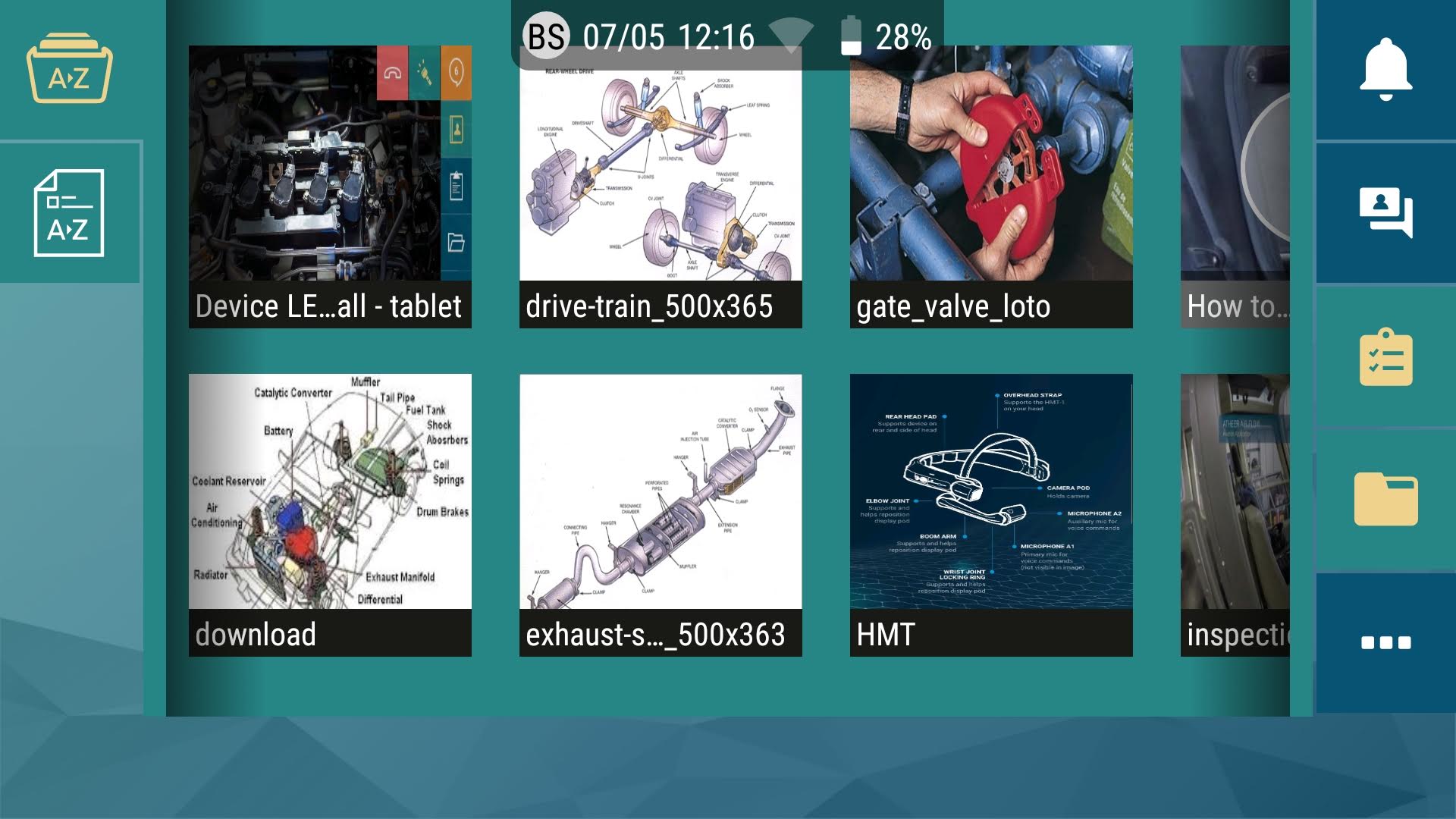 So to meet the challenge of providing access to digital work instructions in low or no bandwidth areas, we have added the ability to access Atheer Taskflow attachments while a device is offline.
Users can now easily access videos, images and manuals attached to Taskflows and complete their work procedures in areas with low or no bandwidth.
The latest version of Atheer is now available in the Apple App Store and the Google Play Store.