Throughout this week, we are featuring insights and tips from speakers and attendees to next week's Field Service USA conference in Palm Springs, California.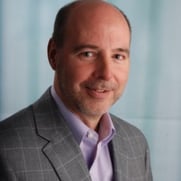 Today's guest is James Crowl, US Country Service Manager at digital industries leader ABB, who has been to multiple Field Service USA conferences and has some great advice to offer. Here's what we asked him and what he had to say:
Q) What was the most valuable thing that you took away from the conference last year - and was it something you were able take back into your role at ABB?
A) I have attended FSUSA at least four times in the past, and I always get the most out of the workshops on Day 1. Listening to our service leader peers share their challenges, experiences, and best practices has really helped me to put my business in perspective. It is comforting to know that our challenges are not unique, and it is also helpful to hear from people who have solved business problems before you so that you do not repeat mistakes or so you can accelerate the solution.
Q) If there was anything you would do differently in your visits over the years, what would it be?
A) My wife likes to attend this event with me, because of the beautiful setting and warm location. I would like to come earlier or stay later so that I could enjoy more personal time with her in the desert.
But as far as the conference is concerned, the content is excellent and there is a good variety of vendors to help solve business problems. Each year I select one or two business issues that I would like to explore during the conference, then I line up time with specific vendors who might play in that space. Of course, I always roam through the technology center to see new products and trends that I should be considering.
Q) If you had one piece of advice you could go back and give yourself about attending Field Service USA in previous years, what would it be?
A) Stay focused on the goals you set. Identify the workshops and presentations you want to attend in advance and schedule vendor meetings around that. Leave yourself enough free time for impromptu discussions about new ideas. Don't over-commit. Each vendor will contact you prior to the show, but you will not have time to meet with everybody.
Q) What's the number 1 field service challenge you are hoping to find answers to at this year's event? Which elements of the agenda do you hope will provide that answer?
A) I'm looking for practical ways that different service leaders have adapted digital to their service delivery processes. I know there are a lot of digital technologies available, and many vendors who are willing to help. But before engaging with the software providers, I like to hear from my peers about how they have solved certain challenges. Therefore, the opening day of peer workshops is always the most rewarding part of the agenda for me.
Q) Field Service USA is an interesting event in that it provides focus around a role and a type of work within a company, rather than a particular market. Given that you work in the industrial equipment and systems sector, do you find that you get something more out of talking to people across different industries that all are grappling with how to improve field service - or does it seem less relevant than an industry-specific event?
A) The cross-industry mix is precisely what I like about this conference. We find common service issues regardless of the industry. There are certainly differences between consumer and industrial businesses, but service is all about taking care of customers, and customers are all people. Consumer experiences drive expectations in industrial markets, and consumer businesses are ahead of industrial businesses in the adaptation of digital, therefore, I like spending time with the consumer businesses to see what is ahead for us.
Q) Did you visit the Field Service Expo - and, if so, what did you find the most useful aspect of it? Also, given that the Expo offers solutions that cover everything from AR and VR technologies to Field Service Management software, AI, IoT and workforce management, is there an area you are wanting to know more about as you head to this year's event?
A) I always spend time in the Expo catching up on the latest developments from the vendors. It is very nice to have multiple vendors for the same type of solution (i.e. service scheduling) all in the same room, because it makes it very convenient to compare/contrast solutions. I did this with AR in 2017, but a lot has changed since then, so I plan to learn more about who is emerging as leaders in this technology space (before they get bought by bigger Service software companies!).
Thanks again to Jim Crowl for his great insights. And don't forget to read the other tips offered this week - from both our own Moe Somani and Alfresco's Dario Samarzija. And for even more insights, book time with Moe at the event to learn more about how to make the most of Field Service USA.