We were grateful to take home the AWE 2019 Auggie Award for Best Enterprise Solution - and thank everyone who voted for us, as well as the hard work and commitment of our team and our customers in showing just how AR can make a real, important and measurable positive difference in the working lives of industrial enterprise workers.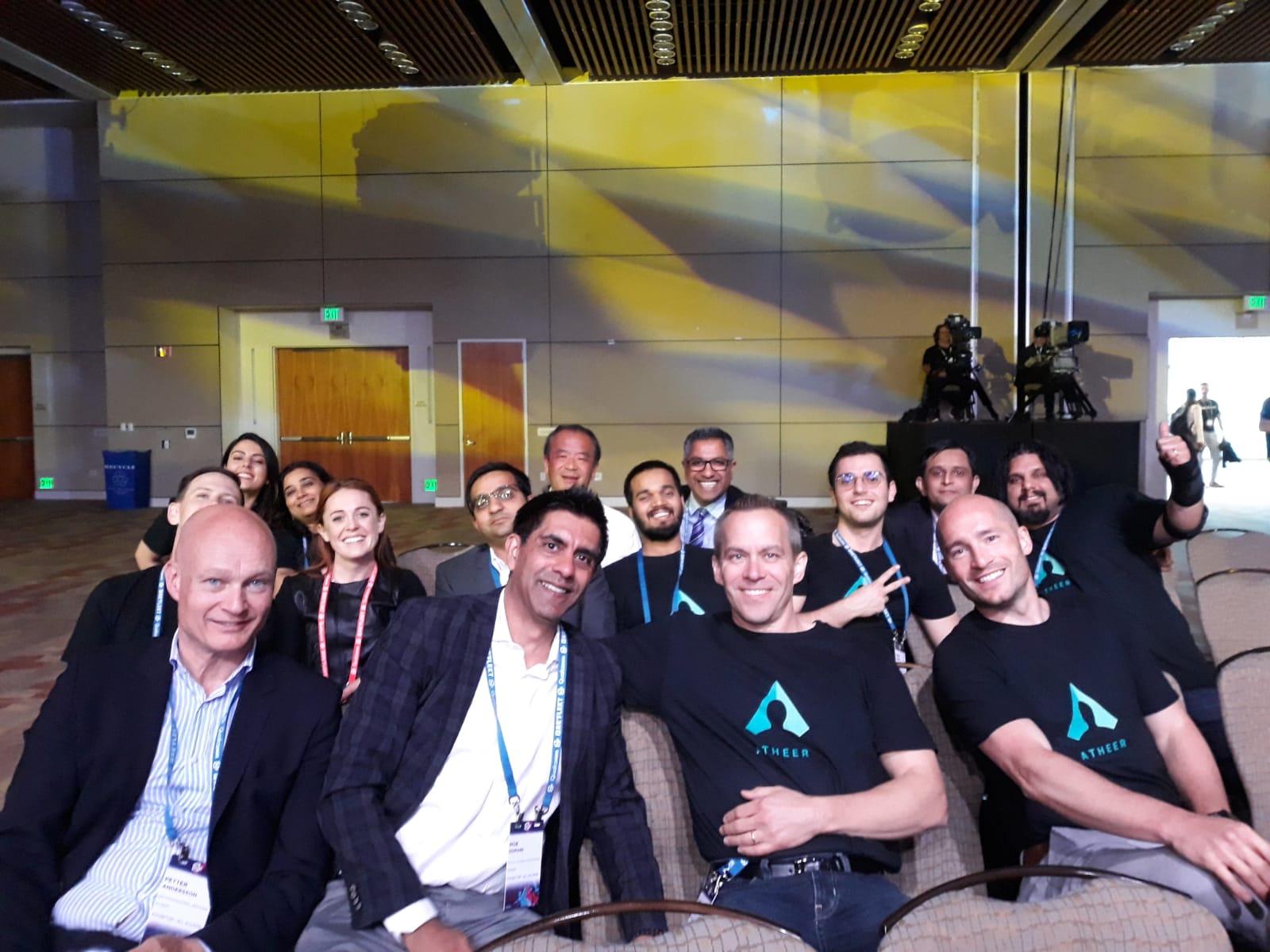 It was a wonderful moment today, seeing the Atheer name go up on screen as the winner of the Best Enterprise Solution - and hearing it called out in one of those moments when you entirely expected to be just smiling and being happy for a colleague at another company.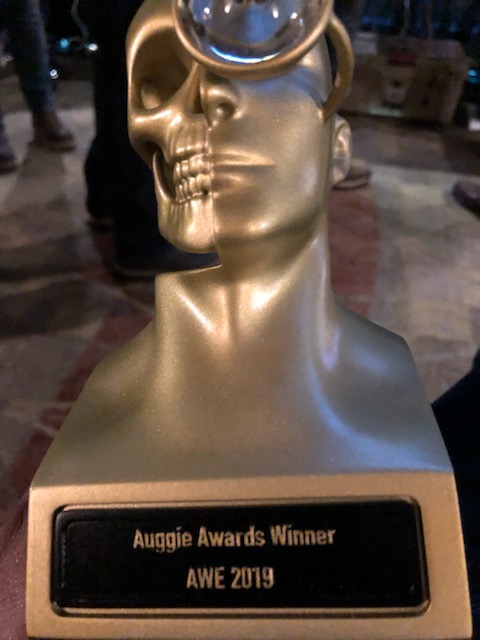 But for us, this was also a great moment for our industry - with dozens of companies showcasing really innovative ideas in their Auggie Award submissions. It is remarkable how interest in Augmented Reality in the enterprise has grown in the three short years since Atheer last won an Auggie in 2016.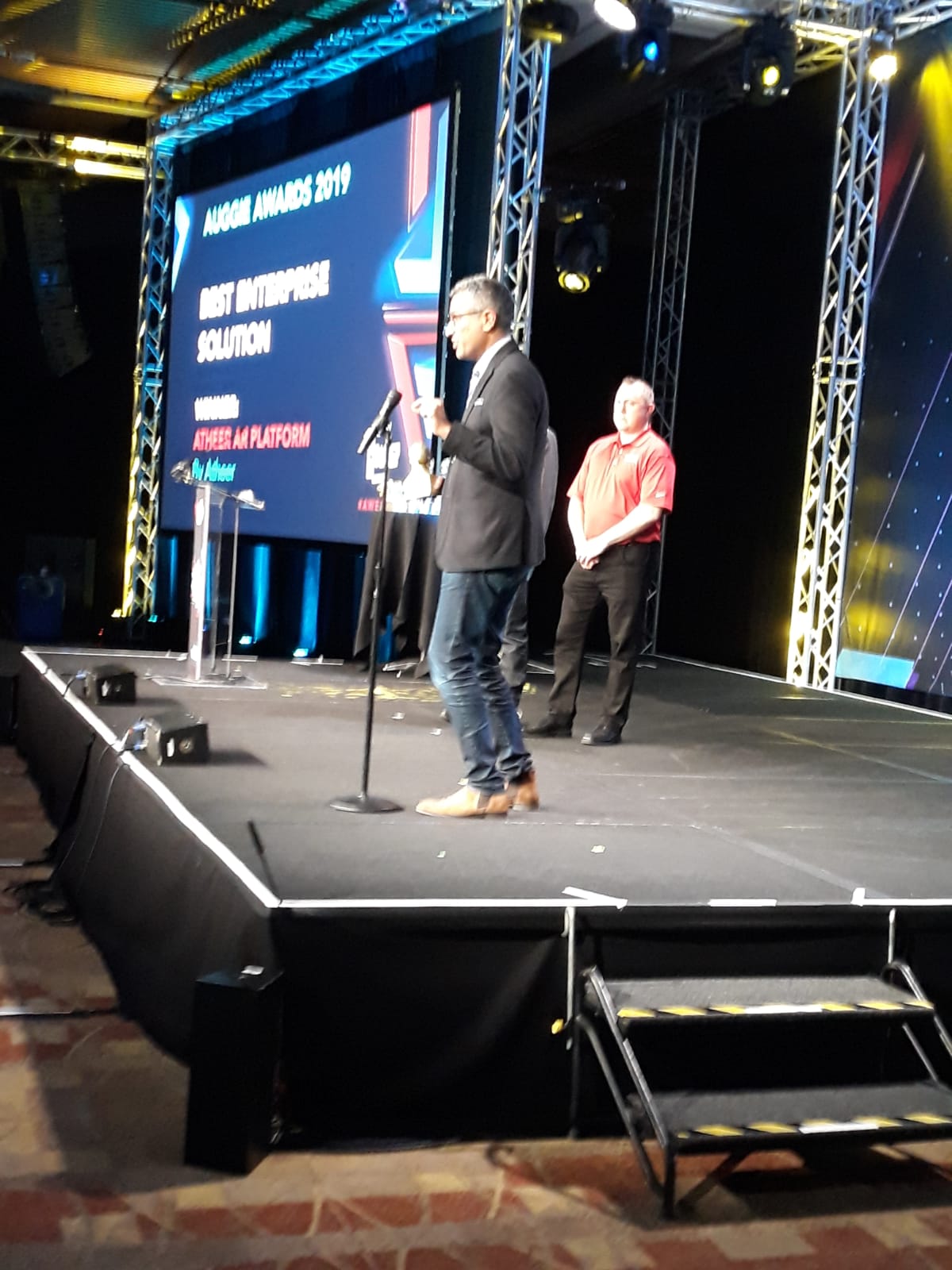 As our CEO Amar Dhaliwal said in accepting the award, we are at an fascinating moment in the young history of Augmented Reality - and that demands a lot of our team and our customers.
"Thanks firstly to our fantastic team - and then to our customers for both trusting us and taking a leap of faith with us, as well as bringing up challenges that excite and inspire us," he said. "Creating a new category and new experiences is hard work - and it is hard work for all of us who are pioneers in Augmented Reality. We take our hats off to the many other fine companies working alongside us to build this young, dynamic and positively disruptive industry."