The annual Field Service USA conference is now only a week away! In 7 short days, field service experts from around the world will be gathering in usually sunny Palm Springs, California to enjoy a busy schedule of networking, keynotes and insights.
We were lucky enough to be there last year with our customer Porsche Cars North America and see the Porsche team walk away with the Best-in-Class Award for "Most Effective Technology Deployment To Increase Service Levels."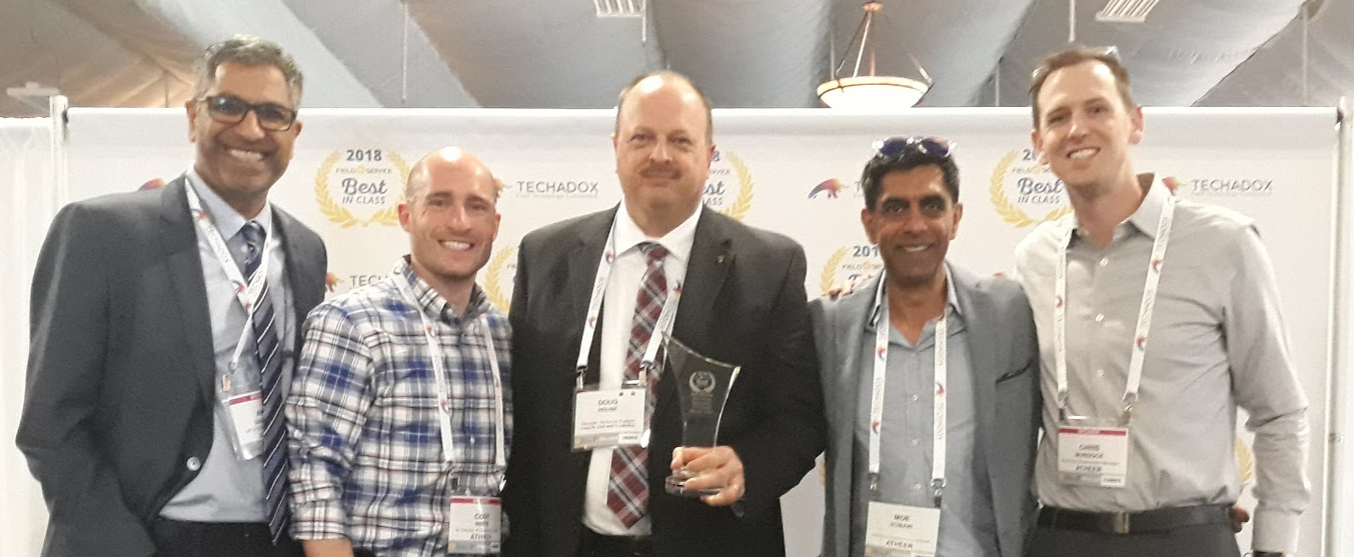 The Atheer team with Porsche Cars North America Manager of Technical Support Doug House (center) at last year's Field Service USA Awards.
We're excited to be there again this year - so excited, in fact, that we reached out to a number of the speakers at this year's event for their guidance on what it takes to have a great Field Service USA experience. Each day this week, we'll feature the insight of a different speaker or attendee (as well as some insights of our own).
As we are now in Field Service week, all our blogs are now published. To see the other blogs, take a look at: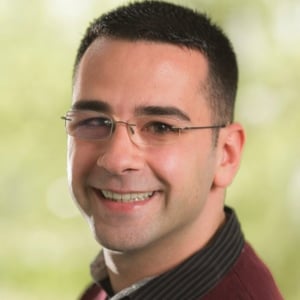 The series kicked off with the advice of Dario Samarzija, EMEA Support Manager at open source company Alfresco. Dario kindly answered five questions for us - and we'll be seeking answers to the same five questions from the other participants in this series. Here are Dario's insights:
Q) What was the most valuable thing that you took away from the conference last year - and was it something you were able take back into your role at Alfresco?
A) The most valuable thing from last year was learning about other's journeys through service optimization and improvement and more importantly, pitfalls on the way. It's easy to be open and proud about successes, but sharing not so brilliant results is really empowering and brilliant.
Q) If there was anything you would do differently in your visit last year, what was it? The answer could cover everything from the mix of events you attended to something you learned about logistics of getting to the event, accommodation to planning whom you wanted to connect with. If you had one piece of advice you could go back and give yourself about attending Field Service USA, what would it be?
A) I love the event - it's a great mix of networking and knowledge sharing, so I don't believe it needs a massive overhaul. I'd suggest you don't miss networking breakfast. I know it's early, but the ideas shared over the delicacies will keep your brains going though the day!
Q) What's the number 1 field service challenge you are hoping to find answers to at this year's event? Which elements of the agenda do you hope will provide that answer?
A) Unifying customer experience across different channels to offer consistent experience first time and every time. I'm looking forward to hearing innovative ideas and experiences from other leaders. Beer tasting sessions and roundtables are invaluable - you can get so much from those informal sessions.
Q) Field Service USA is an interesting event in that it provides focus around a role and a type of work within a company, rather than a particular market. Given that you work in software, do you find that you get something more out of talking to people across different industries that all are grappling with how to improve field service - or does it seem less relevant than a technology-specific event?
A) In reality, it's not that different. It's a great opportunity to cross-check and see we're all struggling with the same challenges, whether it's finding and retaining top talent or finding new ways to improve and optimize our service. Sometimes coming from a different background (software) and learning from other in different industries can be very eye-opening and offer a different outlook on our own challenges.
Q) Did you visit the Field Service Expo - and, if so, what did you find the most useful aspect of it? Also, given that the Expo offers solutions that cover everything from AR and VR technologies to Field Service Management software, AI, IoT and workforce management, is there an area you are wanting to know more about as you head to this year's event?
A) For me, the best part of Expo are the solutions I've seen there. They represent the confirmation of why I fell in love with IT in first place - the ability to change and make our lives easier. All of the solutions I've seen there have one common thing - they leverage the power of technology to make it easier for field service engineers to do what they are best in - field service. I just love that! I'm looking forward this year to seeing how AI and other machine learning and predictive services are going to make an impact with customer retention and loyalty.
Thanks so much to Dario for his thoughts, experience and suggestions! Next up: our own senior director Moe Somani.