The latest release of the Atheer Augmented Reality Management Platform is all about allowing enterprises to create more powerful work instructions that offer more flexible options for input, making it simpler to connect with guest users and integrating with the industry-leading Xyleme learning content development and distribution platform.
We recently explored the power of Xyleme integration in an Atheer AR Insights blog post about how it is being used to bring content authored in Xyleme into the Atheer platform for use by one of the world's leading mining companies - London-based Anglo American. The work undertaken by the three companies represents an example of true innovation in learning - leveraging an award-winning AR platform and a rich, full-featured learning content management system (LCMS), content delivery service (CDS) and learning record store (LRS).
Here are details just some of the highlights in this new release, available now.
Invite Guests to Calls via Text/SMS
To make it even easier for our enterprise customers to collaborate with dealers, suppliers, partners and customers from outside their organizations, we have added a new capability to our Guest Invite feature.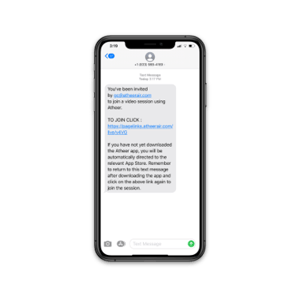 This exciting feature allows users to invite unregistered guests through a SMS text message - allowing those guests to attend rich, interactive 1:1 collaboration sessions on their Android or iOS mobile devices without the need to register additional user accounts.
Once invited by a registered Atheer user, guests receive a text message that provides a link to join a video session on Atheer AR Platform. Simply clicking the invite link prompts guests to download the Atheer Mobile App and takes them into a call. Analytics for video calls with these guest users is also accessible under the "Insights" section of the Atheer platform.
Text Input for Taskflows
This highly anticipated new feature allows users to capture and input data (such as quantities or readings from equipment) in text format as part of the note taking step in a set of taskflow work instructions.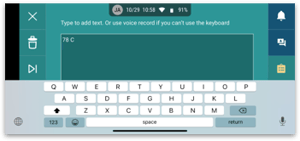 Taskflow authors can now select text as the input format when creating a step. and the end-user executing the taskflow can simply type the data they want to record and submit it on their device. If they are in a scenario where using their hands to type is challenging, they can also use the "voice to text" feature and their audio will be transcribed and entered in the text box. Input captured in this step will be part of the taskflow reporting for audit and compliance purposes.
Xyleme Integration
As discussed earlier, this integration is a demonstration of our keen focus on creating value for our enterprise customers through removing inefficiencies in processes and adding value-add integrations with other widely used enterprise systems .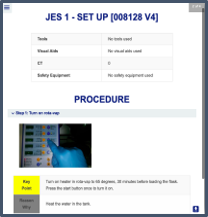 With this new Xyleme integration, customers using this industry-leading learning content development and distribution platform can leverage their Xyleme investment & maintain a Central Authoring System for their Job Aids, SOPs and work procedures.
There is now no need to recreate taskflows from scratch in Atheer, as content authored and maintained in Xyleme will be automatically imported into Atheer and transformed into taskflows with step-by-step instructions.
New OS Support:
To keep up with device support requirements and provide our customers with increased choices of devices for their users, we are pleased to share that this release includes support for the latest major versions of the two leading mobile operating systems, specifically iOS 13 and Android 10. Simply update your Atheer app to the latest version from the Apple App Store or the Google Play Store for optimal experience.
The release also includes many other enhancements to existing features and capabilities. Ask your customer success manager for more details.