As we noted last year, making predictions about what will happen in the technology industry is a tricky business. So in this blog, we're first going to reflect on some of the predictions that we made last year and see how they held up. Then in Part 2 of our Predictions blog series we're going to make some new predictions for the coming year, and check in with what our friends in the technology analyst community are predicting as well.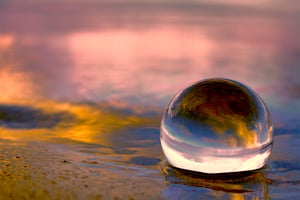 Last year, we made a number of predictions (10, in fact) - about everything from AR hardware to the role of emerging technologies in augmented reality for the enterprise. Here's what we predicted and what happened around five of our key predictions.
Lower Prices for AR Hardware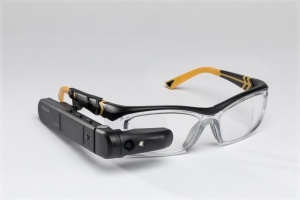 This has come true in a couple of ways, and 2018 saw the introduction of a number of new AR smartglasses in the sub-$2000 price points. Toshiba announced in mid-May that it was shipping its Windows 10-based dynaEdge™ AR Smart Glasses, and we've seen the arrival of new players such as Rokid and ThirdEye Gen.
Insights from Data Will Be Vital
We are definitely seeing that this is the case from our customers. Knowing how their AR platform is being used, which sets of work instructions are being used at which times and by whom provides them with useful insights.

AI and Machine Learning Make AR Better
As we pointed out in our recent White Paper - Transforming the Enterprise - Artificial Intelligence and Machine Learning are important elements of the new Augmented Reality Management Platform (ARMP) enterprise software category that we pioneered this year.
These technologies are fundamental to the Industry 4.0 trends, and underpin two key pillars of the ARMP, enabling it to be contextually aware and predictive, for a truly smart and personalized work experience.
Hardware Becomes More Powerful
There have been many examples this year of how AR hardware is getting smaller, smarter and faster. Vuzix, for example, just announced that it was shipping a more powerful version of its popular M300 smart glasses. Known as the M300XL smart glasses, Vuzix says the new device offers better network performance, longer battery life and high-resolution and a faster 16 MP camera, all in the same form factor.
Form Factors Will Evolve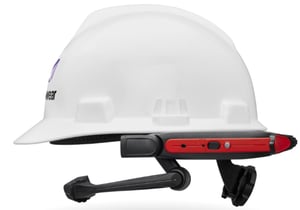 We have continued to see the evolution of form factors (ie. the size, shape, weight and interactions offered) for AR devices throughout 2018, often to meet the specific needs of a given market or industry sector. The release of RealWear's HMT-1Z1 - which RealWear sells as the only device "approved for ATEX & IECEx Zone 1 and CSA C1-D1" - is a great example of this trend, providing the hardware needed to work on difficult and dangerous heavy industry environments.
Looking Back to Look Forward
Those are only just some of the predictions we made last year, but all appear to be happening in one form or another - although perhaps not along the timeline we had predicted. But they are happening nonetheless, so best be ready for them!