Augmented Reality (AR) offers the promise of transforming one of the biggest challenges facing companies large and small across the trucking industry: servicing and maintaining their fleet in a way that quickly and safely gets trucks back on the road quickly.
In our recent joint Webinar (with our partners at Design Interactive) on the subject , we heard from industry leaders Bill Brown (Chairman of Technology & Maintenance Council's Future Truck Committee) and Duke Drinkard (Past Chairman of the Technology and Maintenance Council) about the potential impact of AR - from reducing vehicle downtime to optimizing fleet management.
Our webinar started by putting trucking maintenance in context within the broader challenges facing the whole trucking industry. While many people are aware of the acute driver shortages highlighted in stories like this one from The Washington Post on June 28, 2018 , the issue of how trucks get serviced has received less attention.
Trucking companies are facing growing delays in trucking servicing caused by a shortage of skilled, experienced service technicians alongside increasingly complex modern truck designs that required specialized diagnostic equipment to service.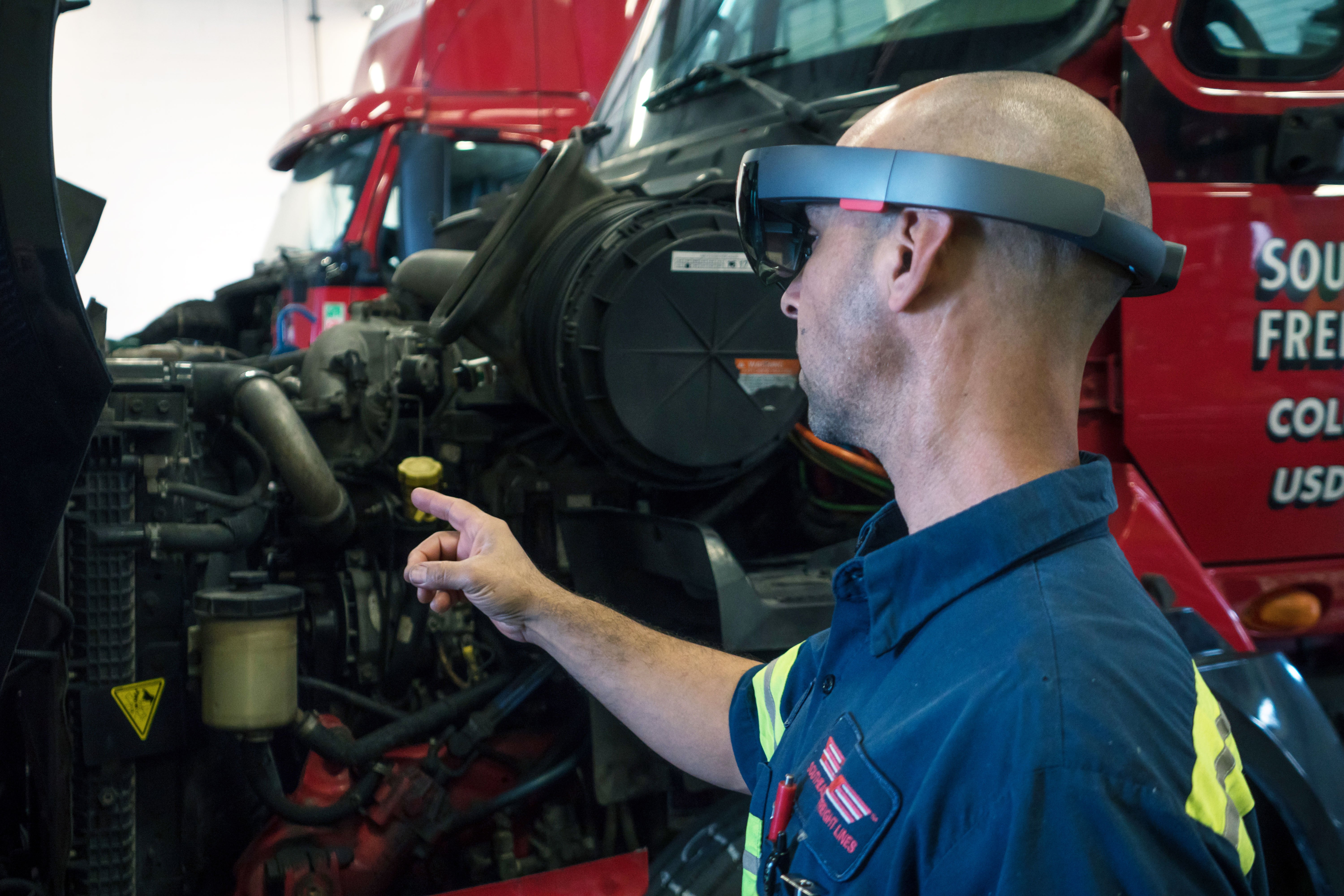 The bottom line is that if a truck is off the road, the company (or person) that owns it does not make money and neither does the driver - who is a big stakeholder in this (especially when the driver is also the owner operator). Asset utilization is the key performance indicator in trucking.
In this Webinar, we explored how Augmented Reality technology helps meet the trucking industry's downtime challenge in two ways. Firstly, it provides a way of using smart glasses (specialized industrial glasses that contain the communications capabilities and power of a high-end smartphone) to conduct "see what I see" video conferencing with remote experts who can help less-experienced mechanics at a dealership's repair facility to understand the nature of a given technical problem, assist with remote diagnosis and walk the local mechanic through the steps needed to make the repair.
Secondly, the expert technicians can use their smart glasses (along with specialized software) to systematically record the steps they take to make a given truck repair – and then make that set of instructions available to all technicians across the organization.
Imagine the efficiency gained by empowering technicians in the field to share tried and true troubleshooting methods to their counterparts across the enterprise with a single click. That is exactly what Augmented Reality can provide.