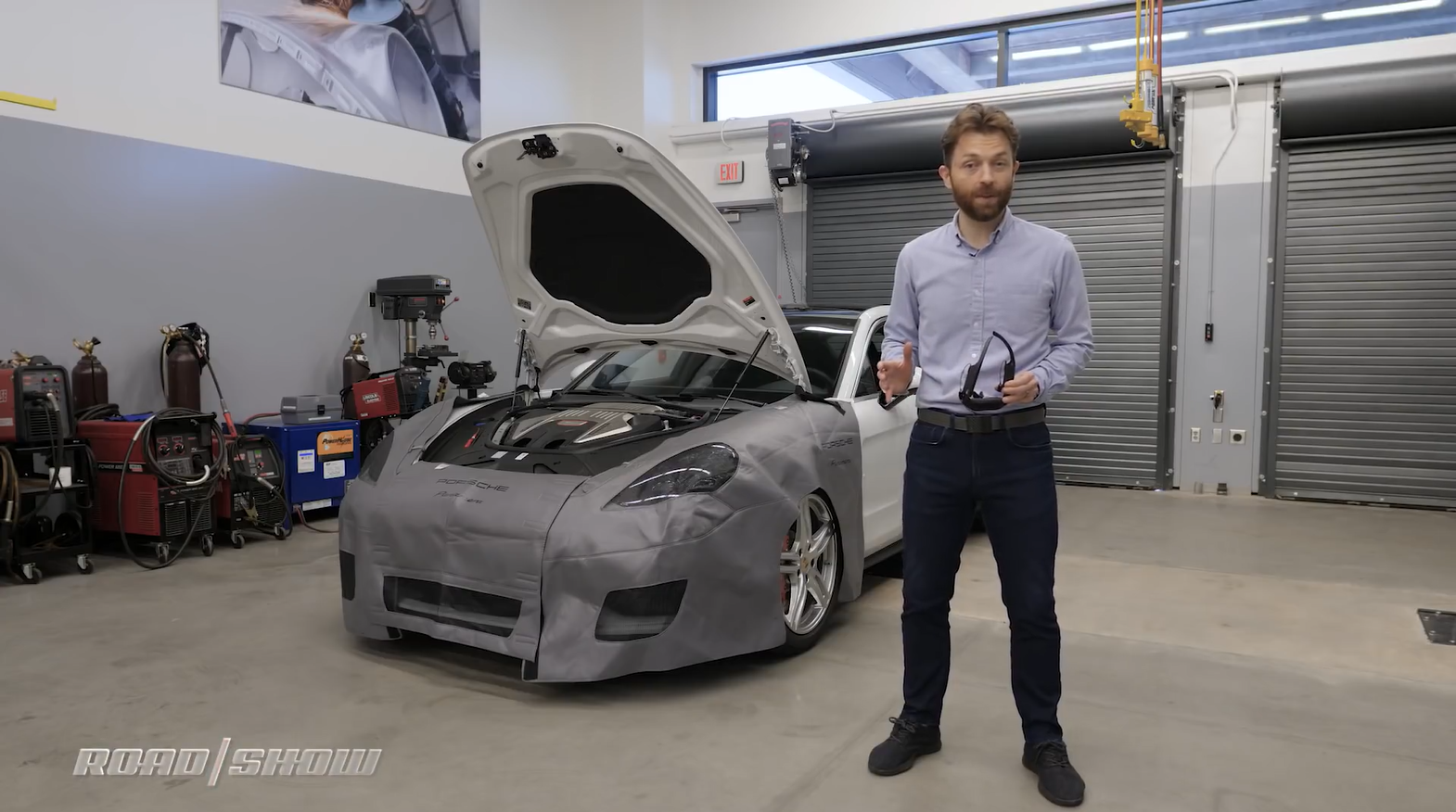 Atheer customer Porsche Cars North America (PCNA) announced on May 24, 2018 that "Augmented Reality is coming to U.S. car repairs for the first time at scale, exclusively at Porsche dealerships across the country".
The company is rolling out its Atheer-powered "Tech Live Look" to its 189 dealers in the United States. The system, which uses Atheer's augmented reality platform and ODG (Osterhout Design Group) R-7 smartglasses, connects dealership technicians to remote experts via smartglasses for a live interaction that it says can shorten service resolution times by up to 40 percent.
In its May 24th release, the company explained that Tech Live Look combines computerized eyewear and augmented reality software to allow remote experts hundreds of miles away to see what a service technician is seeing and provide feedback while the technician works hands-free.
PCNA also points out in its May 24th announcement that the automotive industry has been experimenting with augmented reality technical support, but that analysts say Tech Live Look is the first application at scale in U.S. auto repair.
The success of Porsche Cars North America's approach was highlighted in April, when Tech Live Look won a Best-in-Class Award Best-in-Class Award from the annual Field Service USA conference, a major conference which focuses on improving efficiency and effectiveness of field teams across many industries. The award was for "Most Effective Technology Deployment To Increase Service Levels."
"Tech Live Look is the kind of digital innovation Porsche values because it raises the quality of the customer experience," commented Klaus Zellmer, President and CEO of PCNA. "By solving issues faster, our dealer partners can get their customers back into cars with less disruption. And our overall service quality increases as we share expertise more efficiently between our experts and dealer technicians."
Tech Live Look is the result of a deliberate and well-executed pilot plan by Porsche, highlighted in the initial announcement of the solution late last year. The company now says that following those successful pilots in 2017, Tech Live Look starts going live at three of 189 U.S. Porsche dealers this week, with the aim of having 75 dealers on board by the end of 2018 and most of the remainder in 2019. Dealers began signing up for Tech Live Look in April of 2018.
The announcement has also caught the imagination of both the technology and automotive press, with extensive coverage from CNET, USA Today, Car and Driver and Forbes.