It's official! Toshiba's Client Solutions Division (CSD), a division of Toshiba America Information Systems, Inc., announced today (August 8, 2018) that you can now get Atheer on the ground-breaking, innovative, Windows 10-based Toshiba dynaEdge smart glasses.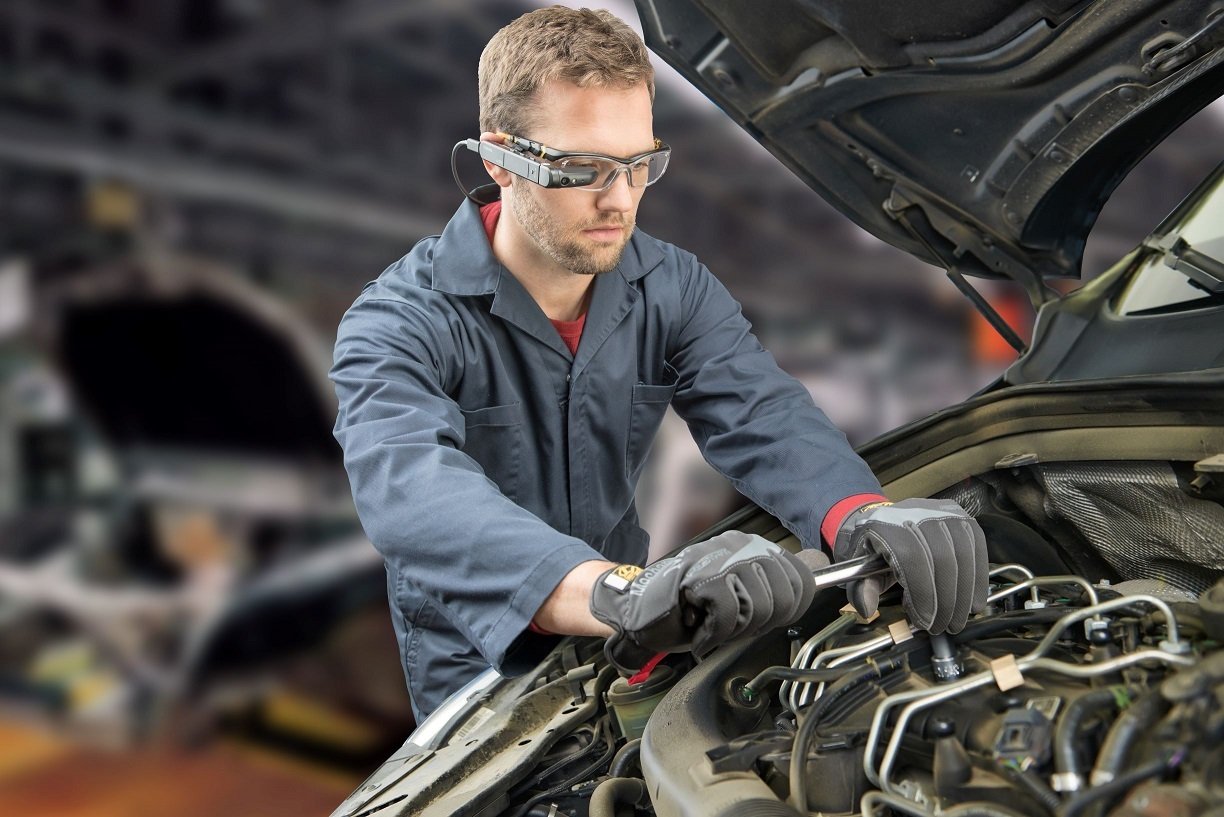 Toshiba said that this availability enables the company's first AR workflow solution using the Microsoft Windows 10 Pro operating system - providing powerful task-by-task guidance for field, engineering, manufacturing, service and support workers.
"From the start, our goal was to provide enterprise companies AR solutions that increased the productivity of their workforce and improved business outcomes," said Carl Pinto, vice president, marketing and engineering, Client Solutions Division, Toshiba America Information Systems, Inc. "When paired with Atheer's AiR Enterprise software the dynaEdge AR Smart Glasses deliver a complete solution for improved efficiency, quality and operating flexibility for field workers."
The availability of the Atheer platform on this highly capable Windows 10 Pro device is an important part of meeting customer needs to use whatever operating system, mobile device and form factor makes sense for the augmented reality use case.
"We are delighted to be shipping Atheer on the dynaEdge AR Smart Glasses and look forward to serving enterprise customers with this unique and powerful Windows 10-based augmented reality solution," said Atheer chief operating officer Amar Dhaliwal. "We know that there is significant – and growing demand – from enterprises for augmented reality that can solve real, business problems using proven technologies from trusted suppliers. We are honored to be Toshiba's strategic partner in helping to meet that demand."