As we noted last year, it can be a little rough when your birthday overlaps with a major holiday or celebration. For us at Atheer, our birthday is today - Valentine's Day - and we are excited to share it with everyone on the planet who is also celebrating and honoring the loves of their lives.
So we are eight years old today, actually making us a pioneer in the Augmented Reality industry! Perhaps unlike the average eight year-old, we're feeling pretty mature and excited about making a positive contribution to the world.
Over the last year, that maturity has been expressed in a number of ways - not the least of which was the launch of the world's first Maturity Model for enterprises implementing AR. It was unveiled by our CEO Amar Dhaliwal at AWE Europe in October of last year - and you can request the download of it here.
In addition, we were grateful earlier this year to take home the AWE 2019 Auggie Award for Best Enterprise Solution - and thank everyone who voted for us, as well as the hard work and commitment of our team and our customers in showing just how AR can make a real, important and measurable positive difference in the working lives of industrial enterprise workers.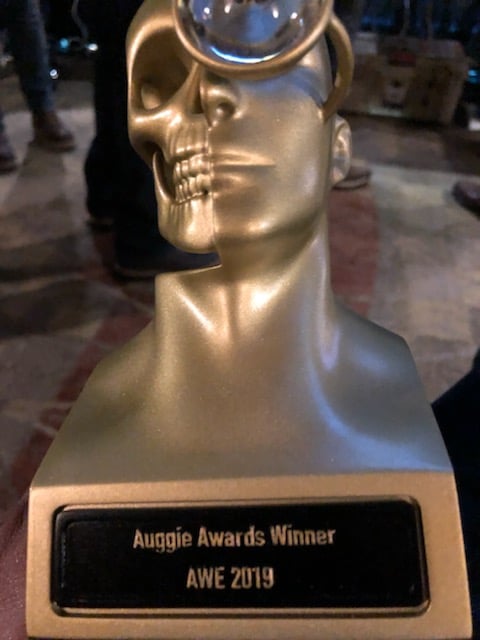 And as if all that weren't enough, we celebrate our birthday with a broad range of new customers over the last year. Some highlights include:
And finally, last month at the Hangar 51 Demo Day in Barcelona, Atheer and an IAG member Airline unveiled the dramatic improvement to aircraft engine inspection and aircraft structural damage assessment processes possible with the Atheer AR Platform.
So Happy Birthday to us - and Happy Valentine's Day to you!